It has been nearly three weeks since 52 year old Bipin Patel was struck and killed by a driver as he pedaled home from work one afternoon. Patel, who lived just three miles from his job, was struck on Great Mall Parkway by a maroon SUV going west on Mantague Expressway. The driver did not stop.
Patel's wife remains in disbelief over the whole incident, saying that it feels like he's just away on business and will be home anytime.
"It's hard to imagine him lying there without help for x amount of time, we're not sure. That's something we'll have to picture in our heads," said Chandn Patel, the oldest of Bipin's three children.
Chandn hopes that the driver will come forward to offer the family some answers, and maybe just a bit of peace in dealing with their loss. She believes her father would have wanted the family to forgive the driver and wishes no harm on the still unidentified motorist.
Patel was not wearing a helmet at the time of the accident, suffering a major brain injury. In his death, however, others have survived, with the donation of his organs helping to save the lives of four others.
The San Jose Police are still looking for the vehicle, but have not released any information regarding the investigation, ensuring that they are thorough and discreet. "We may not tell the public we're looking for a vehicle because then the suspect knows we're looking for a vehicle and try to hide it or get it fixed. So we want to make sure we follow up on all the leads we can before we go to the public.", said Police Sergeant Raj Maharaj.
Although the driver failed to stop, the family still believes there is time to make things right.
The compassion and understanding of the Patel family is commendable, but the hit and run driver still must be accountable for his or her actions. Collisions do happen and some are a motorist's fault and some are the bicyclist's fault and some are a combination of both or the fault of a dangerous roadway. But when you strike and injure another human being,  how you conduct yourself after the fact is the true measure of character. This driver should have stopped, assisted Bipin, and took responsibility for their actions. Stopping to assist someone that you may have injured in an accident is your duty, and may save a life.  Leaving the scene of an injury accident may actually be what causes a death. And if that hit and run is what caused a death, that is intentional and that is murder as well as wrongful death. Our thoughts and prayers go out to the Patel family and we commend your amazingly human and compassionate attitude.
Since this is a legal blog, I will give my legal opinion. This family hopefully had a car and car insurance. They can and should make a claim under the uninsured motorist provisions of their own policy. It may not be much, but sending this hit and run driver to jail won't put any food on the table or help the Patel family to compensate for the income lost with Mr. Patel's passing. Again, you have our sincere condolences and we hope anyone who has any information about this hit and run driver contacts the police right away.
About the author: Claude Wyle is an aggressive advocate for people injured in bicycle accidents. Claude has decades of experience representing those harmed by the wrongful conduct of others, and has fought to protect the rights of injured people throughout his legal career. Have an idea for a topic you'd like to see covered here? Feel free to contact him: cwyle@ccwlawyers.com or visit www.ccwlawyers.com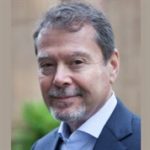 Claude A. Wyle is a partner of Choulos Choulos, and Wyle, a San Francisco based law firm dedicated to representing clients who have been injured by the wrongful conduct of individuals, corporations, public entities, and businesses. Mr. Wyle also frequently sits as a Judge Pro Tem for the city and county of San Francisco.