On average, three pedestrians are struck by vehicles every day in San Francisco, and as a pedestrian accident attorney, that statistic just is not acceptable. The City is crowded, very crowded, and is going to get more crowded according to City planners. Sometimes our crosswalks just aren't clearly marked, or properly enhanced as they should be with signs and lights and broad stripes.
Such is the case on Van Ness Avenue. One of the City's worst streets for pedestrian injuries.
"The city is very crowded. It's very busy. Van Ness is a main artery. So we always ask drivers, bicyclists and pedestrians to be cautious and to be mindful of each other and to yield the right of way," said San Francisco police spokesman Officer Gordon Shyy.
Sadly, Van Ness claimed another pedestrian life last week, and we should be looking for reasons why.
Lori Helmer, a 51 year old San Francisco resident was jogging early Thursday morning, when a Golden Gate Transit bus struck and killed her, as it was turning left onto Van Ness from eastbound Lombard Street.
"The driver is one of our senior drivers. He has been with the agency for more than 35 years and he has a very good safety record. He is obviously distraught right now as are all of us at Golden Gate Transit," said transit agency spokeswoman Priya Clemens.
Residents are getting a bit concerned about the volume of accidents, as are authorities, with some like Mo Couture speaking out, saying "This intersection, particularly right on this corner, is very confusing with the lights, the turns of the cars. The cars zip through here quickly. A lot run them run lights".
Walk SF, a pedestrian advocacy group, says that so far five people have died this year on Van Ness, and the group is calling for a rally on Friday to spur City officials to action .
"It's an urban environment but you have this suburban-style, freeway-like street. And the crosswalks, to be honest with you, two simple lines marking the crosswalk is not up to best practices," said Nicole Schneider, with Walk SF.
I support Walk SF, and their connection with Vision Zero, a strategy to reduce pedestrian deaths to zero in the next ten years. It's our city, and it's everyone's responsibility, pedestrians, motorists, and city officials alike, to make it safe for all.
Pedestrians need to cross safely and not take their safety for granted even in a cross walk. Drivers need to pay more attention for pedestrians and need to be less distracted. The City needs to improve our infrastructure to help curb this dangerous rise in pedestrian injuries and deaths.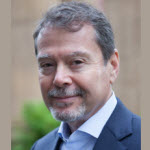 Hello, I'm Claude Wyle, a San Francisco pedestrian accident attorney. Have an idea for a topic you'd like to see covered here? Feel free to contact me or visit www.ccwlawyers.com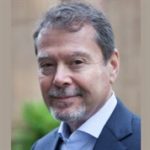 Claude A. Wyle is a partner of Choulos Choulos, and Wyle, a San Francisco based law firm dedicated to representing clients who have been injured by the wrongful conduct of individuals, corporations, public entities, and businesses. Mr. Wyle also frequently sits as a Judge Pro Tem for the city and county of San Francisco.