I am happy to announce that George Choulos and Claude Wyle, San Francisco bicycle lawyers, of Choulos, Choulos & Wyle, have just obtained a unanimous jury verdict in favor of an injured San Francisco bicycle rider who was struck from the rear by the passenger side mirror of a car that was passing too close.  This trial victory represents more than just a dollar victory for our client. This win represents perhaps a shift away from the strong anti-bicycle bias San Francisco bicycle riders have been facing from police and from judges and jurors in court for years.
Our client, Bob, a disabled United States Marine veteran who had been seriously injured in Iraq, had returned recently to the Bay Area with a goal of putting his life back together, and attending Hasting College of the Law. Bob was commuting to law school on his bicycle when he faced every bicyclist's nightmare. As he was riding straight down a San Francisco street, only one block from school, Bob's handlebar was clipped from behind, and he was thrown violently to the pavement (see below, a still from the video showing the vehicle and bicycle in contact).
The motorist who struck our bicyclist was a retired railroad lawyer driving a Lexus, and this motorist and his defense lawyer claimed that because the motorist never saw the bicycle rider, the bicyclist must done something wrong, making an unsafe turn into the path of the car. Our theory was more direct; This motorist simply failed to keep a proper lookout and passed too closely to the bicycle, and clipped the bicycle's handlebar with his passenger side mirror. Please know while at the time of this collision, the California "Three Foot Law" was not yet in effect, California Vehicle Code Section 21750 already clearly stated that "(a) The driver of a vehicle overtaking another vehicle or a bicycle proceeding in the same direction shall pass to the left at a safe distance without interfering with the safe operation of the overtaken vehicle or bicycle."
Previously, the motorist's defense of "I didn't see him, so he must have been doing something wrong" may have been more successful. Indeed, as attorneys who often go to trial to protect the rights of injured bicycle riders, we are faced each trial with potential jurors who simply do not feel they can be fair to bicyclists in a case where the bicycle rider has been struck by a car. The potential jurors in our case were brave enough to admit their negative feelings about bicycles on San Francisco streets, and the Court was committed to empanelling a fair and impartial jury. Although this trial result was certainly a great win for this client, allowing him to collect medical damages as well as money for future surgery and for his pain and suffering, I believe this verdict is an even greater win for San Francisco bicycle riders, especially commuters. The result in our case makes it clear that a motorist must follow the rules and safely share the road with bicycles, or the motorist will be held accountable for any harm they cause to a bicycle rider.
We encourage you to comment or ask questions about the case or about bicycle safety and bicycle collisions in general.  We would be happy to speak to anyone interested in our advocacy for San Francisco cyclists and we hope that this post will help to further the cause of awareness and understanding of cycling City-wide.
Hello, I'm Claude Wyle, a San Francisco bicycle accident attorney. Have an idea for a topic you'd like to see covered here? Feel free to contact me or visit www.ccwlawyers.com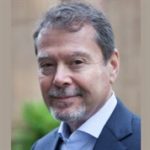 Claude A. Wyle is a partner of Choulos Choulos, and Wyle, a San Francisco based law firm dedicated to representing clients who have been injured by the wrongful conduct of individuals, corporations, public entities, and businesses. Mr. Wyle also frequently sits as a Judge Pro Tem for the city and county of San Francisco.