Cab drivers are an important part of San Francisco, and unfortunately this week the taxis are one of the hazards, particularly for bicyclists and pedestrians. San Francisco is a supposedly bicycle friendly city with its many bike lanes and pro bicycling traffic signs and laws and its many bicycle commuters. Cycling to work or just for errands is a great way to lower our carbon footprint while also getting great exercise.
All cyclist know that they need to be on guard while riding among motor traffic. Defensive riding is the key, even if a cyclist is in their designated bicycle lane. A distracted automobile driver can in one inattentive second cause devastating personal injuries. And in the end, even if the bicyclist is right, who is the most likely to be injured?
So, we riders spend so much of our time looking to see what the other guy is likely to do. Bicycle riding in traffic is constant strategizing, second by second. Every moment a cyclist is perceiving and clearing hazards in their own minds. Because motorists just don't see us.
However, taxi drivers are not supposed to be normal drivers. Cab drivers are supposed to be professional drivers, so why do so many have such an aggressive and hazardous attitude toward everyone else on the road? I am sad to report that for the second time this week, a taxicab hit a bicyclist. This time the cab driver ran a red light at an intersection in San Francisco's Mission District and severely injured a bicyclist.
The 46-year-old male bicyclist was taken to the hospital to be treated for life-threatening injuries.
As a San Francisco Bicycle Accident Attorney I hear constantly about car versus bicycle collisions and I have many cases against taxi drivers. I am also not surprised to learn that there are a few different stories stemming from the accident that do not jibe. In this case the Bay City News and Mission Local report conficting stories so it is difficult to tell definitively what happened. It seems consistent though that the taxicab ran a red light and hit the bicycle rider. At any rate, the more vulnerable person was the victim again and it's the second time this week!
Please feel free to contact me if you would like to discuss bicycle or car accidents or what to do if you are in a bicycle accident. Sadly, many police reports list the cyclist as the faulty party when in fact this is not proven to be the case after investigation. I believe that police naturally list the cyclist as the at fault party most of the time, even though the cyclist has done nothing wrong. I challenge studies that propose that typically the cyclist is at fault in most auto accidents. I disagree.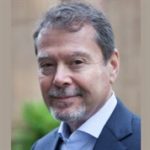 Claude A. Wyle is a partner of Choulos Choulos, and Wyle, a San Francisco based law firm dedicated to representing clients who have been injured by the wrongful conduct of individuals, corporations, public entities, and businesses. Mr. Wyle also frequently sits as a Judge Pro Tem for the city and county of San Francisco.