If you're like me and walk somewhere in San Francisco each day, you were probably interested to hear that more than 800 people are hit by cars in San Francisco each year. That makes us one of the most dangerous cities in the state – maybe even the country – for pedestrians.
This may come as a surprise to many San Franciscans; after all, last year San Francisco was named the best walking city in the country by the American Podiatric Medical Association and Prevention magazine. I think that we can all agree that the small size, lovely weather and interesting neighborhoods all contribute to making it a joy to walk here. But two or more pedestrians are hit by cars each day on average, accounting for, according to some authorities, almost half of the city's traffic fatalities.
I was especially interested to hear that San Francisco streets are more dangerous in December, because of shorter daylight hours, more pedestrians and cars, increased alcohol use and inclement weather. December therefore has the highest number of pedestrian-vehicle accidents, so everyone out doing Christmas shopping or attending holiday parties—be especially careful right now! And please, if you're attending a holiday party and want to raise a cup of cheer, don't overdo it and designate a driver if you do.
Mayor Newsom addressed the pedestrian accident problem yesterday when he released an executive directive on pedestrian safety stating that "San Francisco is one of the nation's most walkable cities, but serious and fatal pedestrian injuries are still too common. This Executive Directive provides a two-prong strategy that includes both short-term steps we can take now to improve pedestrian safety, as well as creating a Pedestrian Safety Task Force that will look at overall long term goals. I would like to thank the staff and directors at the SFMTA, Walk SF and the Department of Public Health for their efforts to develop this comprehensive Executive Directive."
As a San Francisco pedestrian accident attorney, I see each day the results of poorly designed intersections, inattentive drivers and inappropriate speeds. I applaud Mayor Newsom and look forward to the day when San Francisco is a great walking city in every sense of the word.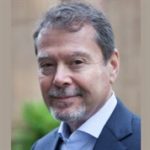 Claude A. Wyle is a partner of Choulos Choulos, and Wyle, a San Francisco based law firm dedicated to representing clients who have been injured by the wrongful conduct of individuals, corporations, public entities, and businesses. Mr. Wyle also frequently sits as a Judge Pro Tem for the city and county of San Francisco.