San Francisco drivers and pedestrians have long been on both sides of a raging controversy, involving bad drivers who blaze through crosswalks and errant pedestrians who cause accidents by not looking, and walking into traffic, often against the light. Now, the San Francisco Police have begun a sting operation with undercover officers citing drivers who blatantly violate pedestrians' right of way. Fines are about $100.00 for being in a crosswalk with a pedestrian, up to $135.00 for failure to yield to a pedestrian. The tickets have been handed out at Taravel Street and 21st Avenue. We hope that this sting operation will reduce the pedestrian accidents at this and other San Francisco intersections, and applaud the San Francisco Police for trying to do something preventative.
For more information on this subject, please refer to the section on Car and Motorcycle Accidents.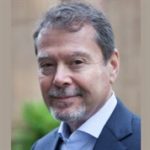 Claude A. Wyle is a partner of Choulos Choulos, and Wyle, a San Francisco based law firm dedicated to representing clients who have been injured by the wrongful conduct of individuals, corporations, public entities, and businesses. Mr. Wyle also frequently sits as a Judge Pro Tem for the city and county of San Francisco.