Beverly Hills, CA – The LAPD has confirmed that one male police officer is dead, and one female officer injured, after their involvement with an oncoming big rig this past Friday morning.
The incident, which involved the big rig and the officer's police cruiser, occurred at the intersection of Loma Vista Drive and Robert Lane, at approximately 8:00am.
The injured officer and truck driver were transported to Cedar-Sinai medical center, and are predicted to survive, according to LAPD Chief Charlie Beck.
Although the specific cause of the accident is unknown, the truck was believed to have lost control as it was going down hill, hitting the cruiser.
Big rigs are not allowed on Loma Vista Drive, where signs indicate that any vehicle over 3 tons is prohibited.
Although little is known about the circumstances surrounding the accident, LAPD officers continue to support their fallen colleague:
"The fallen officer's body was removed from the crash site around 12:30 p.m. Officers lined the street as the gurney, covered with an American flag, was moved to the coroner's van. The van was then escorted out of the area by a police procession.
The names of the LAPD officers have not been released, but both were assigned to the Hollywood Division. Beck said the fallen officer was with the department for more than a decade and is "extremely well respected." His partner, who was in the patrol car with him, has only been out of the academy for about three months."
In a press release, Los Angeles Mayor Eric Garcetti stated:
"This tragedy reminds us of the selflessness of our LAPD officers who put their lives on the line everyday to protect us," Garcetti said. "Amy's and my thoughts and condolences are with the families and all of their LAPD brothers and sisters today."
We may not know much about the accident, but what we do know is that the big rig had no business being on that road. Drivers need to be conscious of the posted signage and understand that these restrictions are not suggestions, they are rules. If you have a vehicle that is not rated to be on certain roads, then you should abstain from using them. If the truck driver had followed the posted rules, and avoided Loma Vista Drive, he may never have struck the cruiser, and all parties may been alive and safe today.
Hello, I'm Claude Wyle, a San Francisco automobile accident attorney. Have an idea for a topic you'd like to see covered here? Feel free to contact me or visit www.ccwlawyers.com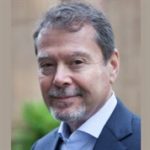 Claude A. Wyle is a partner of Choulos Choulos, and Wyle, a San Francisco based law firm dedicated to representing clients who have been injured by the wrongful conduct of individuals, corporations, public entities, and businesses. Mr. Wyle also frequently sits as a Judge Pro Tem for the city and county of San Francisco.