San Francisco, CA – A man was killed Friday after being struck by a Recology garbage truck in San Francisco's Tenderloin district, marking the second pedestrian fatality in San Francisco in less than 24 hours.
The accident occurred at the intersection of Jones and Antonio Street, at approximately 7:45am.
Eyewitnesses to the accident say that the victim was crossing the street when the truck backed over the man, according to Sgt. Danielle Newman of the San Francisco police department.
There is no painted stripe crosswalk at Antonio Street where the accident occurred. As correctly identified by Nicole in the comments below, any intersection is a crosswalk in California, but marked crosswalks serve as extra warning for both drivers and pedestrians (California Vehicle Code 21950)(California Vehicle Code Section 275).
Police are not releasing the identity of either the driver or the victim.
Recology, in a statement to the public, are committed to studying the accident, and added: "Our sincere thoughts and prayers go out to family members of the individual who died," the statement said. "Recology provides a critical service in a challenging urban environment."
This is far from the first accident involving a Recology garbage truck and one of our city's residents. This past May, a Recology truck fatally struck a bicyclist in the Mission District. In March, a seven year old girl's foot was crushed by a Recology truck as she crossed the street. One question I ask is whether this particular truck had all of the necessary equipment for this driver to see pedestrians crossing behind him. Many times, the drivers of big trucks have a very difficult time seeing all of the pedestrians approaching from all different directions because of blind spots and the drivers must be trained to position their vehicles properly so that they can see pedestrians and to use mirrors to help eliminate the blind spots.
The amount of pedestrian injuries in San Francisco this year alone is staggering. As an automobile accident attorney, I always hate to hear of individuals injured by potentially negligent, or distracted drivers. Especially in a city like San Francisco, where congestion is not only expected, it is a way of life, all drivers should take extra care to ensure the safety of the pedestrians on the city streets. These accidents are entirely preventable, and we all must do our part in the prevention effort.
— UPDATE —
I read some of the comments in the news story and it is clear that this man, whose name is Donald, was a gentleman, and pleasant and happy and will be missed by his family and his neighbors. I am appalled that some of those who comment automatically assume that the pedestrian is wearing ear buds, or was otherwise inattentive. Sometimes, when we believe we have the right of way, we count on that right of way, and sometimes an emergency can arise too quickly to respond in time. The law says that we have a right to rely on the reasonable and lawful conduct of others on the roadway. Any other system would result in a permanent clog of cars and bicycles and pedestrians and no one could ever count on motorists doing the right thing. A pedestrian has the right of way, almost all of the time, and we should be looking at why this professional driver of a large and dangerous truck was not aware of the approaching pedestrian and why this truck driver did not yield the right of way to Donald. We offer our sincere condolences to Donald's family and hope that they contact a lawyer who knows pedestrian rights so they can learn the true facts and circumstances leading to Donald's death and how this pedestrian death could have been avoided.
Hello, I'm Claude Wyle, a personal injury and automobile accident attorney. Have an idea for a topic you'd like to see covered here? Feel free to contact me: cwyle@ccwlawyers.com or visit www.ccwlawyers.com.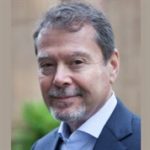 Claude A. Wyle is a partner of Choulos Choulos, and Wyle, a San Francisco based law firm dedicated to representing clients who have been injured by the wrongful conduct of individuals, corporations, public entities, and businesses. Mr. Wyle also frequently sits as a Judge Pro Tem for the city and county of San Francisco.