I'm pleased and guardedly optimistic to announce that there is a new application called SecuraFone that parents of teenagers can use to monitor their teens' cell phones while they are driving a car. If the SecuraFone lives up to its claims, it could be leading the way to a potential solution short of banning cell phones in cars altogether.
This iPhone or Android application for parents seems to be a response to the striking statistics that show teens to be the most likely drivers in a car accident–often times while using a cell phone. Thirty-one percent of teens ages 14-17 now own a smartphone. Distracted driving is a leading cause of automobile accidents, and a recurrent theme of mine in several past blogs.
SecuraFone says it can help parents monitor how fast their teens are driving and where they are going while blocking them from being able to text, Facebook, Tweet or otherwise let their smartphones distract them while driving.
SecuraFone says that it can text parents if their child is driving on roads where they are not allowed, or if they are speeding, and the app is supposed to keep teens from using their phone while driving.
How does this work? SecuraFone is installed on the cell phones and upon usage monitors GPS on the smartphone to detect when the teen is moving over 5 mph (presumably in a car). The app then locks the phone screen until the teen has finished driving.
Additionally, parents can set up virtual borders or speed alerts and receive text messages when set limits are hit by their teen.
SecuraFone is available in a free basic version with the option to upgrade for additional features with an $8.99 monthly fee. SecuraFone can be downloaded by visiting the SecuraFone website or through your mobile device's app store. For more information please visit www.securafone.com. Please note that I have not checked out this device and do not adopt any of the claims made by this company.
As a San Francisco Automobile Accident Attorney, I believe that distracted driving is responsible for the majority of personal injuries and wrongful death from car crashes. Unfortunately, I still learn almost every day about fatal accidents and serious personal injuries resulting from the most obvious forms of distracted driving. Distracted driving is a threat to the safety of our children, teens and adults alike.
Traffic accidents are the number one cause of death of teenagers, and distracted driving is most likely largely to blame.
In December the NTSB was pushing for a complete ban on all personal electronic devices in automobiles to curtail texting-while-driving. If we can have some interim solutions to this distracted driving epidemic, short of a complete ban, I welcome them. Something still clearly must be done to educate our youth and also adults that distracted driving is selfish driving and is a danger to our community.
About the author: Claude Wyle is an aggressive advocate for San Francisco pedestrians, cyclists and motorists. Claude has decades of experience representing those harmed by the wrongful conduct of others, and, as a San Francisco Wrongful Death Attorney, has fought to protect the rights of injured individuals throughout his legal career.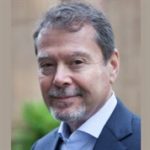 Claude A. Wyle is a partner of Choulos Choulos, and Wyle, a San Francisco based law firm dedicated to representing clients who have been injured by the wrongful conduct of individuals, corporations, public entities, and businesses. Mr. Wyle also frequently sits as a Judge Pro Tem for the city and county of San Francisco.