San Francisco bicycling hit a monumental milestone a couple weeks ago, when the bicycle barometer on Market Street recorded it's one millionth trip for 2015 alone! This amazing milestone represents a massive increase in San Francisco cycling traffic when compared to the numbers even just a year ago in 2014. As we know, there is always room for improvement, especially when it comes to reducing San Francisco bicycle accidents.
The San Francisco Bicycle Coalition is on a mission to see one million more bikes counted in 2016, and will continue their fight for better cycling infrastructure, smarter enforcement of traffic regulations to encourage cycling, and more education and awareness about the benefits of taking to the streets on your bike!
The math is simple, more people biking reduces people driving cars, in turn reducing congestion and greenhouse gas emissions. Less emissions and more pedaling improves the health of our communities, and saves households money by way of lower gas consumption, car maintenance and long term health improvements. All of these things make San Francisco a better place to work, live, and play.
The San Francisco Bicycle Coalition is working around the clock to get more people on their bikes and improving their lives, and needs your help to be the most effective organization it can be in 2016.
We at Choulos Choulos & Wyle are working tirelessly to make those who harm bicyclists accountable for their actions, thereby changing bad driving behavior and ultimately improving bicycle safety in San Francisco.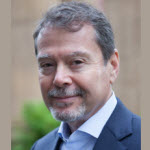 Hello, I'm Claude Wyle, a San Francisco bicycle accident attorney. Have an idea for a topic you'd like to see covered here? Feel free to contact me or visit www.ccwlawyers.com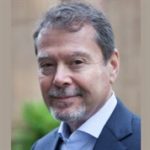 Claude A. Wyle is a partner of Choulos Choulos, and Wyle, a San Francisco based law firm dedicated to representing clients who have been injured by the wrongful conduct of individuals, corporations, public entities, and businesses. Mr. Wyle also frequently sits as a Judge Pro Tem for the city and county of San Francisco.