When I ran across a blog by an irate bicyclist who's riding partner was injured by a passing motorcycle rider on Skyline in Oakland on Sunday October 21, it brought to mind some of the problems that we motorcycle and bicycle accident attorneys face when representing bikers. The problem is attitude. The bicyclist's blog is rightfully complaining about a motorcyclist who physically pushed a bicyclist as the bicyclist was riding two abreast up the road. As a result, the bicyclist went down and suffered some serious injuries. How does this type of behavior make motorcycle riders look? Does it reflect well on bicyclists either?
So, I believe that we can all agree that the motorcyclist's conduct was inexcusable, to say the least. I personally have handled several cases where motorists intentionally brush against or push bicyclists and sometimes even intentionally open doors into a biker's path, and I am still shocked by some of the downright criminal behaviour I encounter. How can these people who are committing assault and battery feel remotely justified? I believe it is because of the attitude expressed by so many bikers, on bicycles and on motorcycles. Let's face it. The motoring public resents the space we occupy on the road, and resents the way we can get through a traffic jam so much more quickly than a car. Riding two abreast is not a crime worthy of corporal punishment, but the debate between bicyclists and motorists rages on, particularly in the San Francisco Bay Area. The bicyclist is the one who will invariably lose this argument, as he is the one who is most physically vulnerable. While a bicycle attorney may be able to make the offending party's insurance pay, the injured bicyclist has already paid the price in broken bones or other injuries. And, if the cyclist's injuries are truly severe, are there ever enough policy limits to compensate the injured party? Please do not take anything I say here to mean that I condone any type of violent behavior toward cyclists. I believe that anyone who hurts a biker should be fully accountable. I just have to fight stereotypes and stick up for bicyclists and motorcyclists every day. The type of attitude expressed by the motorcyclist who pushed this bicyclist of the road makes it tougher to obtain accountability when a biker is hurt. What may have started out as a light hearted prank has caused some very ugly injuries, and gone a long was with many people toward emphasizing the bad biker image.
For more information on this subject, please refer to the section on Car and Motorcycle Accidents.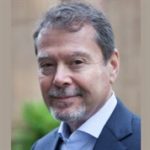 Claude A. Wyle is a partner of Choulos Choulos, and Wyle, a San Francisco based law firm dedicated to representing clients who have been injured by the wrongful conduct of individuals, corporations, public entities, and businesses. Mr. Wyle also frequently sits as a Judge Pro Tem for the city and county of San Francisco.