The family of paralyzed motorcyclist Rich Fletcher is now speaking out in support of motorcycle awareness and safety on the road.
An incident in Oakland earlier this month has left Rich Fletcher changed forever, after an apparently angry driver rammed Fletcher as he was riding his motorcycle. Fletcher was traveling westbound at approximately 60 miles per hour approaching the Caldecott tunnel, when he was struck, and was apparently hit at a much higher speed than he was traveling. His family still doesn't understand how he could have survived the accident.
"He said as soon as he got hit, on impact, he knew his back was broken because he couldn't flail in the air. And, once Rich hit the ground, he tried to get away  however he couldnot move. He couldn't crawl away," said Alex Fletcher, Rich's daughter.
The driver Alcairo who hit Fletcher fled from the scene but was later caught by California Highway Patrol, who shot Alcairo.
Fletcher is now paralyzed, and was in critical condition following the motorcycle collision.
"I'm only thinking why him, you know, like, it could've been anybody else and it had to be my dad. I don't know. I don't understand," said the victim's son Jake Fletcher.
Friends of Rich Fletcher have set up a website to help with his hospital and recovery expenses.
As a San Francisco motorcycle accident attorney and as a motorcyclist myself, this type of story sends chills down my spine. I know that car drivers and truck drivers often don't like bikers, and I know that other motorists get jealous when we lane share, and I know that sometimes they even get angry and enraged. But how angry does a driver have to get before he intentionally rams a motorcycle rider on the freeway? If a driver hits a biker, he knows that this will cause serious injuries, so this story involving Mr. Fletcher and Mr. Alcairo is not about a motorcycle accident, but about an attack, plain and simple. This is assault and battery, not an accident. And if a driver hits someone and flees the scene, that driver is certainly increasing the risk that the collision will cause worse injuries, if not the death of the person left behind. On this day on Highway 24, it was most likely that another motorist would see Mr. Fletcher and call 911, however how cold do you have to be to leave an injured person on the freeway? And what if another driver did not see Mr. Fletcher and ran him over? This kind of bad conduct is thankfully very rare.
I normally reserve judgment on the conduct of motorists because the press cannot possibly gather all of the facts very early in the case and do so accurately. Still, in my opinion, if a driver leaves the scene of an injury crash, they deserve what is coming to them. Did this hit and run driver deserve to be shot? I really don't know. The police don't shoot just because someone flees the scene of a motorcycle crash. Does he deserve to be prosecuted for felonies stemming from this hit and run? Assuredly. But what good will prosecution of this hit and run driver do the Fletcher family? There is a fund for the victims of violent crime, and often that fund helps victims by compensating them for medical costs and some wage loss. However, it is the civil justice system which directly compensates the victim and his family. Only the civil justice system is available to compensate those harmed by the wrongful conduct of others for not only medical expenses but also for loss in the ability to earn a living and for pain and suffering damages. The Fletcher family should immediately retain a San Francisco or Oakland motorcycle accident attorney and look into the available insurance coverage. If the offending driver does not have adequate insurance, the Fletchers should explore their own uninsured or underinsured coverage in the hope of some compensation for these terrible injuries.
About the author: Claude Wyle is an aggressive advocate for San Francisco and Marin county motorcyclists. Claude has decades of experience representing those harmed by the wrongful conduct of others, and has fought to protect the rights of injured people throughout his legal career. Have an idea for a topic you'd like to see covered here? Feel free to contact him: cwyle@ccwlawyers.com or visit www.ccwlawyers.com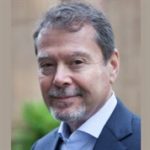 Claude A. Wyle is a partner of Choulos Choulos, and Wyle, a San Francisco based law firm dedicated to representing clients who have been injured by the wrongful conduct of individuals, corporations, public entities, and businesses. Mr. Wyle also frequently sits as a Judge Pro Tem for the city and county of San Francisco.