The cause of an auto accident that killed a Mill Valley man is still a mystery. After returning from a hike on June 18, 2007 a Mill Valley man veered off Ridgecrest Boulevard on Mount Tamalpais and down a 400 cliff. Recent toxicology tests revealed negative results. Did a dangerous condition of this Mill Valley roadway cause or contribute to this car accident and this traffic fatality? The family of this driver should consult with a Mill Valley dangerous roadway attorney to try to learn more about the causes of this tragic auto death.
For more information on this subject, please refer to our section on Car and Motorcycle Accidents.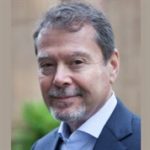 Claude A. Wyle is a partner of Choulos Choulos, and Wyle, a San Francisco based law firm dedicated to representing clients who have been injured by the wrongful conduct of individuals, corporations, public entities, and businesses. Mr. Wyle also frequently sits as a Judge Pro Tem for the city and county of San Francisco.