I am outraged to report that a motorcyclist, a U.S. Marine from Union City, just recently home to the San Francisco Bay Area from Afghanistan, was killed by a drunk driver. While we are all outraged at wrongful deaths and always when the fatal crash is caused by a drunk driver, this story strikes such a chord with me. I think how hard this young man must have worked in training and how he fought for his country overseas, and how his family must have been so proud and so worried while he was in harm's way. And then I think how joyful his homecoming must have been for his family. And I am disgusted to learn that someone in this day and age could get into a car after being clearly intoxicated. While most crashes are accidental, and accidental death is always tragic, this motorcycle death is just plain wasteful and awful and I send my condolences to this Marine's family and friends.
The motorcyclist who was killed is named Andrew Silva and he was a lance corporal, had just returned from Afghanistan last month, and was riding his motorcycle in the City of Fremont when he was hit and killed by the drunk driver.
Alexander Yohn, a resident of Emeryville, was arrested after allegedly crashing his Mini Cooper into Silva's motorcycle, and then into a nearby utility pole.
Yohn had been acting belligerent and had appeared intoxicated prior to the crash, according to eye witnesses who noticed him at a local Taco Bell restaurant. After Yohn had sped away from the Taco Bell, local police spotted him and gave chase. It was while speeding away to avoid being arrested for DUI that Yohn hit Silva. From this evidence, although at this time it is merely hearsay, I believe that Yohn knew he was too drunk to drive and not only stayed behind the wheel, but increased his speed before hitting Silva in order to get away from the police.
Yohn was booked on suspicion of gross vehicular manslaughter, while intoxicated, and a hit-and-run causing death or injury.
I report motorcycle collisions like this in order to increase public awareness and to look for ways to avoid collisions. I suppose, since this fatal motorcycle collision occurred at around1 am, the only lesson to be learned is to avoid being out on a motorcycle at that late hour as that is the most likely time that you will be sharing the road with intoxicated drivers.
I believe that the criminal justice system is likely to make Yohn criminally accountable however I also hope that the Silva family finds a good motorcycle attorney to help them obtain some kind of compensation for this horrific loss. No amount of money is enough, however our civil justice system is the best system in the country and drivers who harm others while intoxicated should be made accountable for money damages as well as jail time.
My thoughts go out to the family of Andrew, as they work through this troubling time.
Hello, I'm Claude Wyle, a San Francisco motorcycle accident attorney. Have an idea for a topic you'd like to see covered here? Feel free to contact me or visit www.ccwlawyers.com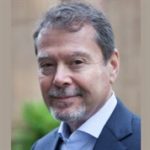 Claude A. Wyle is a partner of Choulos Choulos, and Wyle, a San Francisco based law firm dedicated to representing clients who have been injured by the wrongful conduct of individuals, corporations, public entities, and businesses. Mr. Wyle also frequently sits as a Judge Pro Tem for the city and county of San Francisco.