Marin County is cracking down on bicyclist speeds on dedicated paths that are shared by bicycles and pedestrians, in an attempt to increase pedestrian safety on the Mill Valley-Sausalito Pathway. The new speed regulations include a lower, 10mph speed limit.
Supervisors aim to reduce the speeds along an 1,800 foot stretch of the path, but have decided to also expand the speed reduction to an area outside the Redwoods senior facility as well, after being urged to consider seniors exercising and walking along the path as bicycles zoomed by.
Portions of the path will remain at 15 miles per hour.
Pending full approval, signs will be posted at the Miller Avenue and Almonte crosswalk, encouraging riders to leave the path and take Miller, to avoid the slow down.
Path supervisors believe this is a solution to what is currently a very troubled multipurpose pathway.
One Supervisor, Steve Kinsey said enforcement will be key. "When you are trying to get bicycles to slow down you are going to need more than handsome signs,"
The speed reduction comes shortly after a cyclist collided with pedestrians, severely injuring a 9 year old boy.
Along with speed reduction, improvement in traffic flow, including bicycle "roundabouts" have been planned, in order to cut speeds i n half.
Other steps include message trailers advising cyclists slow down, increased speed limit and stop sign enforcement, and vegetation trimming to increase visibility.
There has yet to be anyone speaking in opposition of this speed limit movement. Bicyclists and pedestrians need to coexist on the same paths, and thus, bicyclists should treat pedestrian traffic with the same respect the very same cyclists expect from motor traffic on city streets. If you're biking around pedestrians, be safe, kind, and courteous. Slow down and give them the space they need. We want to all enjoy these paths together.
So, what is best for all those concerned? As a bicyclist, and bicycle attorney, I certainly feel that we need more pathways dedicated to safe cycling, and that bicyclists should be given a path where they can safely ride at speed to commute or to train and improve their health. As a pedestrian and dog walker, and a pedestrian attorney, I don't want to walk in fear that I might get mowed down by a cyclist more focused on improving his speed or endurance than on the safety of other users of the pathway.  As a parent, I have many times been outraged by the speeding bicyclists who zoom by too close to my child without a call of warning, but I have to say that most cyclists are courteous and do give some warning of their approach, and most are riding in a reasonable manner. Bicycle riders really need a place where it is safe to ride without the danger of distracted motorists, and safe bicycle commuting absolutely requires dedicated cycling pathways. Does that mean that we have to dedicate even more land and resources to make the path wider and more able to be safely shared with pedestrians and dog walkers? Perhaps, however I think that racing cyclists just need to learn to slow down when encountering places where they will pose a threat to pedestrians, dogs or other slower bicyclists.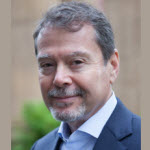 Hello, I'm Claude Wyle, a San Francisco bicycle accident attorney. Have an idea for a topic you'd like to see covered here? Feel free to contact me or visit www.ccwlawyers.com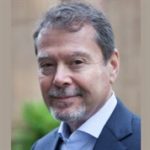 Claude A. Wyle is a partner of Choulos Choulos, and Wyle, a San Francisco based law firm dedicated to representing clients who have been injured by the wrongful conduct of individuals, corporations, public entities, and businesses. Mr. Wyle also frequently sits as a Judge Pro Tem for the city and county of San Francisco.