Nob Hill, San Francisco – Another San Francisco pedestrian accident this past Friday sent one pedestrian to the hospital and leaves me questioning the safety of rideshare services.
According to police, the pedestrian, and elderly woman, was walking in the crosswalk at Jackson and Larkin when a Lyft driver made a right turn onto Larkin, striking her and causing serious personal injuries.
The injured pedestrian was taken to San Francisco General Hospital for leg injuries and, thankfully, is expected to recover.
The driver remained at the scene and was cooperating with police.
Lyft has released the following statement:
We were informed today that a Lyft driver was in an accident involving a pedestrian while with a passenger. The driver let us know that the pedestrian is being treated for a leg injury. The safety of everyone on the road is our top priority and we're sorry to hear that this happened. As we do with any safety reports, we've deactivated the driver as we collect more detail
This is the third story to be released about injuries related to rideshare services in the new year alone. We have already learned about traffic accidents, pedestrian injuries, and malicious behavior this year, and we should question whether these rideshare services may be causing more harm than good in our City. Although retroactive action such as deactivation of drivers is a good first step, these companies need to ensure that the right people are behind the wheel andthat their drivers show the proper respect for all of the people on our streets. It's time we all speak out in favor of rideshare regulations, and increased safety for those with whom they share the streets.
I, for one, would have liked to have seen the Lyft statement include a message that Lyft acknowledges its responsibility to the public when one of their drivers has injured a pedestrian in the crosswalk. The rule is that when a company's employee, or agent unreasonably endangers someone, and as a result that person is harmed, the driver AND the company must pay for the harm caused by that unreasonable conduct. Lyft does not have to admit liability for the pedestrian accident, however I would be reassured if they at least admitted that they would accept responsibility for whatever their driver caused while their driver was on the road with a Lyft passenger onboard.
Hello, I'm Claude Wyle, a San Francisco automobile and pedestrian accident attorney. Have an idea for a topic you'd like to see covered here? Feel free to contact me: cwyle@ccwlawyers.com or visit www.ccwlawyers.com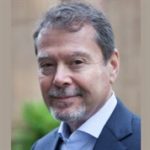 Claude A. Wyle is a partner of Choulos Choulos, and Wyle, a San Francisco based law firm dedicated to representing clients who have been injured by the wrongful conduct of individuals, corporations, public entities, and businesses. Mr. Wyle also frequently sits as a Judge Pro Tem for the city and county of San Francisco.