This story is both a heart breaker and a heart warmer.
A couple months ago, a few hours into a long and early bus ride, several women football players were traveling north along Interstate 5 toward San Francisco when they suddenly came upon a horrific two-vehicle traffic accident outside of Firebaugh (near Fresno) involving an overturned vehicle.
"We pulled over right away," said Natalie Gorman. "It was complete chaos on the scene."
A few other vehicles had started to pull over, but most witnesses did not know what to do. The team members poured out of the bus and took control of the scene.
"I had forgotten all the life experience we had on our team," said Lightning General Manager Michael Gorman. "Trauma nurses, EMT's, military folk trained for emergency situations and leadership."
As a San Francisco Automobile Accident Attorney, I hear about many unfortunate accidents, and in many cases people die because they don't get necessary medical attention or prompt first aid. The world surely needs more heroes like these local athletes that didn't think twice when it came to being helpful citizens.
It's amazing for me to report the heroic efforts of this women's football team, with hope that anyone who reads this will be affected and will too go the extra mile to help someone injured and in need. Some players went immediately to the wreckage; some went to traffic diversion/direction; some went to crowd control; some made phone calls to give emergency response personnel the information they needed. Captain Amanda Ott (USMC) even ran a half-mile down the remote section of highway to find the mile marker and pinpoint the location for the CHP.
Sadly, 43-year-old San Jose mother was fatally injured next to her 11-year-old girl daughter, Teresa, who was alive (yet in shock). The team saved Teresa as they extricated her from the vehicle, trying to protect her from the scene, and ex-Navy nurse Tiliza Kuumba and EMT (and asst. coach) Jerry Walden started treating her for shock and tending to her injuries. The scared family dog also received attention.
They learned that the deceased's husband had been miles behind driving a U-haul truck. The family was in separate vehicles moving from Northern California to Los Angeles. They notified him of the accident and that his daughter was in distress. She received immediate attention thanks to this team of heroes.
Without the support of these live-saving efforts, the 11-year-old girl might not have been saved. The key here is immediate response time to the emergency. I am proud to be able to praise this group of athletes and hope that people will learn about ways to work together to help people. During this election year, with all of the rhetoric and divisiveness, it's great to see an example of Americans thinking fast and acting bravely to help others.
About the author: Claude Wyle is an aggressive advocate for Bay Area motorists. Claude has decades of experience representing those harmed by the wrongful conduct of other, and, as a San Francisco automobile accident attorney, has fought to protect the rights of injured motorists throughout his legal career.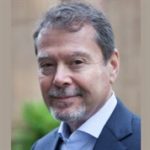 Claude A. Wyle is a partner of Choulos Choulos, and Wyle, a San Francisco based law firm dedicated to representing clients who have been injured by the wrongful conduct of individuals, corporations, public entities, and businesses. Mr. Wyle also frequently sits as a Judge Pro Tem for the city and county of San Francisco.