Is the Jeep Wrangler and Jeep Cherokee "track bar" a serious dangerous defect causing a Jeep "Death Wobble"?
When I first heard about this issue from a police officer friend of mine who has a Jeep, I thought that Jeep should be held responsible for the danger of crashing which arises when the driver of a Jeep hits a bump on the road, thereby sending the Jeep into a wobble or vibration.
I'm surprised now to learn that after all the reports, Jeep continues to claim that tires are the issue, and Jeep won't take responsibility. Apparently, consumers and other people are getting injured by wobbly Jeeps and this issue is becoming increasingly widespread.
It would seem that Jeep is attempting to shift responsibility for safety to the owners of the faulty vehicles, a practice which is not supported by the law of California or any other state.
Chrysler, the owner of Jeep, is not admitting its responsibility for this problem, and the consumers are having to pay for a fix.
As a San Francisco Automobile Accident Attorney, I wanted to alert the public to this alarming "death wobble" effect, and it is my hope that I can help spread the word, thereby maybe preventing potential injuries. Even though I know of no fatalities so far, public records do link the Jeep wobble problem to some serious accidents and serious personal injuries.
Specifically, when the Jeep makes certain turns or hits a bump, usually at highway speeds, a violent shaking occurs in the front end of the car, causing the potential for the driver to lose control.
Videos from YouTube show how frequently it happens to some Jeep owners. While the front end feels like it's going to shake apart, the driver seems to be on a thrill ride, rather than in a safe automobile meant for families.
Despite Chrysler's refusal to accept responsibility, they did admit that
"vehicles equipped with a solid axle can be susceptible to this condition."
Who would in their right mind purchase an automobile if they knew in advance this would occur? Even though Jeep is saying the problem can be fixed, consumers deserve to purchase a vehicle that works safely from the start. And once a manufacturer learns of a potential danger from its product, they should pay to fix the problem, not force the cost onto the consumer.
It's time for Jeep to recall these defective vehicles and fix all of them.
Even NHTSA is involved and is reviewing consumer complaints as they come in.
NHTSA: File a Portable Form Safety Complaint
They plan to act "when necessary". As of now, NHTSA hesitates, stating that the problem is only intermittent and that the vehicle remains controllable.
Well, check out the video. Does that look like driver control? Since when does a wobble have to always cause a crash before the government will do what is right? If enough consumers complain, will something be done? I hope that this dangerous defect is corrected before someone is killed by this dangerous product.
About the author: Claude Wyle is an aggressive advocate for San Francisco product safety. Claude has decades of experience representing those harmed by the wrongful conduct of others, and, as a San Francisco Product Liability Attorney, has fought to protect the rights of injured individuals throughout his legal career.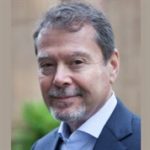 Claude A. Wyle is a partner of Choulos Choulos, and Wyle, a San Francisco based law firm dedicated to representing clients who have been injured by the wrongful conduct of individuals, corporations, public entities, and businesses. Mr. Wyle also frequently sits as a Judge Pro Tem for the city and county of San Francisco.