Some time has gone by since 2008 when hand-held cell phones were banned for automobile drivers in many states, including California. The reason for this ban was to take a stand against distracted driving,in order to reduce serious injuries caused by cell phone use in cars. Has this ban actually worked and how much?
California drivers initially reacted poorly to fines for speaking, texting, or working from their cell phones while driving. While many drivers are still attempting to air traffic control their lives from their driver's seat, and multi tasking while driving is still a problem, most drivers in general have mellowed out and have diminished their use of cell phones and smartphones in the car. So, at least anectdotally, according to the results of this study, the cell phone ban in cars is actually saving lives in California.

The State Office of Traffic Safety announced recently that the total number of traffic deaths in California has declined by 22%; the death-by-cellphone rate dropped an even more stunning 47%. As a San Francisco Automobile Accident Attorney, I recognize that, considering the number of people counted in those statistics, the study figures represent a huge decrease, and many lives have been saved.
Breaking down the study by years, in the first year alone after the cell phone ban, the CHP reported 700 fewer fatal accidents, and that there were 75,000 to 100,000 fewer collisions–the biggest single year-to-year drop in the history of the state.
Though the base fine for being caught driving with a phone in your hand is still only $20, Governor Jerry Brown vetoed an increase last year on the grounds that the law is working because it is strictly enforced.
"California is one of the few states that has been very aggressively enforcing its cellphone law," said Barbara Harsha, executive director of the Governors Highway Safety Association in Washington, D.C. "That's a big drop. We were surprised by the numbers. It shows that enforcement works, that other states should look at what California has done and follow its lead."

Part of the study used a statewide census of police-reported traffic crashes to produce the first analysis of its kind in the nation. Its findings were restricted to accidents caused specifically by drivers using hand-held cellphones and concludes that 70-80 lives were saved and about 5,000 injuries prevented in the first two years of the ban.
Critics of the law also point to distractions other than talking on the phone—eating a sandwich, applying makeup, changing the radio statio —as the cause of accidents. Hence, I am happy to report that the state agency that produced the study is already at work on expanding the distracted driver data.
"The subject of distracted driving and cellphone use is so new that there hasn't been a lot of statistical studying done," said Chris Cochran, spokesman for Office of Traffic Safety. "We're in favor of not talking at all — hand-held, hands-free, nothing. Because it's actually the talking that's more of a problem than the holding."

Most importantly, the public is starting to get it…
Drivers are realizing that distracted driving is risky behavior, and most people are complying. Now, if we can get through to the percentage of people who still believe that their jobs–operated via automobile on way to and from work, or their social media–are more important than safe driving, then we will be closer to a higher compliance of this law, and also to saving more lives. Remember DISTRACTED DRIVING IS SELFISH DRIVING.
About the author: Claude Wyle is an aggressive advocate for the safety of San Francisco Bay Area motorists, pedestrians and bicyclists. Claude has decades of experience representing those harmed by the wrongful conduct of others, and, as a San Francisco automobile accident attorney, has fought to protect the rights of injured motorists bicyclists and pedestrians throughout his legal career.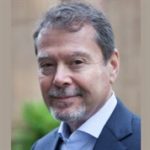 Claude A. Wyle is a partner of Choulos Choulos, and Wyle, a San Francisco based law firm dedicated to representing clients who have been injured by the wrongful conduct of individuals, corporations, public entities, and businesses. Mr. Wyle also frequently sits as a Judge Pro Tem for the city and county of San Francisco.