Livermore, California – A woman who was killed in a multivehicle crash on Interstate 580 was identified this past week by the Alameda County Coroner's Office as Erica Halter, 36, of Dublin California.
Ms. Halter was killed when a 2012 Ford F150 pickup rear-ended a 2003 Jeep Cherokee, ejecting Ms. Halter from her car. She died at the scene. I wish her family the most sincere condolences Please know that we cannot always avoid collisions, especially when there are chain reactions and some very bad driving, however we can make our best efforts to assure that the vehicle in which we are riding is as crashworthy as possible and that we will not be ejected. Statistics show that passengers who are ejected are usually more likely to sustain serious injury or death than those who remain protected by the confines of the vehicle.
This jeep had flipped and caught fire, so I am unsure whether this driver could have been saved had she not been ejected. In any event, I feel very badly for her family and loved ones, particularly at this time of year.
The driver of the F150, a 45 year old Modesto man, was not cited. Drugs and alcohol do not appear to be a factor, but toxicology results are still pending.
Two others suffered minor injuries in the car wreck.
Halter's death is tragic, and can teach us all a lesson about safety on the road, especially during this Holiday season. With everyone traveling, visiting family this time of year, it's important that we all remember what's more important, staying safe behind the wheel. With winter weather, slick roads, and increased traffic, we all need to be more aware of what we're doing while driving. Remember to put down phones, turn down music, and stay alert. And please remember to buckle your seatbelts and drive cars with doors that properly latch. Let's make sure everyone stays happy and healthy this holiday season.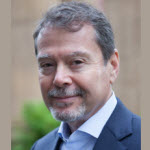 Hello, I'm Claude Wyle, a San Francisco automobile accident attorney. Have an idea for a topic you'd like to see covered here? Feel free to contact me or visit www.ccwlawyers.com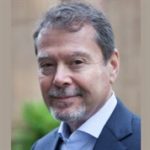 Claude A. Wyle is a partner of Choulos Choulos, and Wyle, a San Francisco based law firm dedicated to representing clients who have been injured by the wrongful conduct of individuals, corporations, public entities, and businesses. Mr. Wyle also frequently sits as a Judge Pro Tem for the city and county of San Francisco.