The U.S. Department of Transportation heard America's call to end the dangerous practice of distracted driving on our nation's roadways. Distracted driving is a serious, life-threatening practice. The U.S. Department of Transportation will not rest until they stop it.
They are leading the effort but you are the key to preventing distracted driving. The message is simple: when you get into your car, buckle up and put it down!
What Is Distracted Driving?
As put by Secretary LaHood: video here In 2009 distracted driving killed nearly 5,500 people and injured 500,000 more. But statistics never tell the whole story. Behind these numbers are children, parents, neighbors and friends — their families torn apart by senseless preventable crashes.
There are three main types of distraction:
Visual — taking your eyes off the road
Manual — taking your hands off the wheel
Cognitive — taking your mind off what you're doing
Distracted driving is any non-driving activity a person engages in that has the potential to distract him or her from the primary task of driving and increase the risk of crashing.
While all distractions can endanger drivers' safety, texting is the most alarming because it involves all three types of distraction.
Other distracting activities include:
Using a cell phone
Eating and drinking
Talking to passengers
Grooming
Reading, including maps
Using a PDA or navigation system
Watching a video
Changing the radio station, CD, or Mp3 player.
As a San Francisco California Auto Accident Lawyer, I have seen my share of injuries due to distracted drivers. A high percentage of accident-related personal injuries result from auto and truck accidents, particularly with motorcycle and bicycle riders and with pedestrians. The number of people injured or killed because of negligence on our roads and highways is higher than ever before. Driver inattention is a major contributing factor to serious injuries including fractures, lacerations, head and brain injuries, spinal cord injury and paralysis, loss of limb, amputation, and joint injuries with surgery.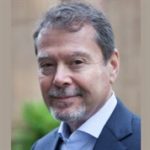 Claude A. Wyle is a partner of Choulos Choulos, and Wyle, a San Francisco based law firm dedicated to representing clients who have been injured by the wrongful conduct of individuals, corporations, public entities, and businesses. Mr. Wyle also frequently sits as a Judge Pro Tem for the city and county of San Francisco.