A cyclist is dead after a collision with a truck near Livermore last Saturday morning. The cyclist, who was traveling with a group of almost 60 riders, was in the middle of the pack, and crossed two double yellow lines, trying to avoid a collision between two riders in front of him. Sadly, when the cyclist crossed into oncoming traffic, he was struck by a truck.
The truck driver, who saw the collision in the pack of riders ahead, braked and veered right, but was unable to avoid hitting the bicyclist.
The fatal truck-bicycle collision appears to be the result of the chain reaction of accidents, and not solely due to either the truck or bicyclist's actions.
As told by Officer Greg Hartt, the first event was two of the riders in the pack colliding  "Near the end of the pack, as people were swerving to avoid the collision at the front, at some point another rider, unknown at this time why, crossed over the double yellow lines and collided with a water truck," Hartt said.
Hartt added, commenting on the truck driver's point of view: "He saw a lot of bicyclists scrambling to avoid the first collision and, at that point, he did see somebody come into the lane in front of him and he tried to stop as best he could and was unable to avoid him,"
"There were three people injured. One was fatal, one had major injuries, and one had minor injuries" said Eric Anderson, an Officer for the California Highway Patrol.
The bicyclists' collision and the bicycle-truck collision are both under investigation. No drug or alcohol use is suspected.
As a bicycle accident attorney, I see far too many of these tragedies. Although we don't know the full story, it sounds like the truck driver did all hecould to avoid the cyclist, and the deceased was doing all they could to avoid the collision that occurred in front of him. I will certainly be paying attention to the ongoing investigation, and am interested to see what the CHP determines was the final cause of the accident.
It should be a reminder for all of us to stay safe and aware while biking or driving. And never ride so close that a collision is unavoidable. Cycling in a pack is for the highly skilled, and riding in a tight pack is extra dangerous for anyone. All I can say here is to extend my heartfelt condolences to the family of the deceased rider. It is particularly tragic when a recreational event turns dangerous and causes injury. It is horrific when a weekend fun ride turns deadly, and this just reminds me to keep a safe margin of error whatever I am doing, whether riding a bicycle or a motorcycle or even running in the hills.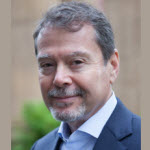 Hello, I'm Claude Wyle, a San Francisco bicycle accident attorney. Have an idea for a topic you'd like to see covered here? Feel free to contact me or visit www.ccwlawyers.com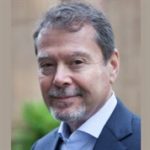 Claude A. Wyle is a partner of Choulos Choulos, and Wyle, a San Francisco based law firm dedicated to representing clients who have been injured by the wrongful conduct of individuals, corporations, public entities, and businesses. Mr. Wyle also frequently sits as a Judge Pro Tem for the city and county of San Francisco.