I learned about this article in the Orange County Register that I wanted to pass along as it has great information on how the California Highway Patrol is trying to protecting teenagers and other drivers as well from distracted driving. Teenagers drivers cause a large percentage of the distracted driving accidents.
From 1999-2006, an average of 16,375 teenagers died in the United States every year, the Centers for Disease Control and Prevention reported. According to the CDC, motor vehicle accidents are the leading cause of death to young people, representing over one-third of all fatalities. The overwhelming majority of these crashes are caused by inexperience or distractions, not "thrill seeking" or deliberate risk-taking, the CHP said.
California Highway Patrol officers are concentrating on educating young people about the dangers of distracted driving. "Teenagers tend to think they're invincible and can multitask while driving," said CHP Commissioner Joe Farrow in a statement. "In reality, they're inexperienced when it comes to driving and they need to recognize the responsibility and the risks associated with the privilege."
As a San Francisco Automobile Accident Attorney, this issue concerns me greatly as I encounter more and more clients who have been injured simply because a driver was distracted. The distractions are not just cell-phones. Eating food while driving can be distracting.. I wrote a previous blog post highlighting distracted driving statistics from the Transportation Secretary which includes a video worth watching. The article points out the top driving distractions:
Visual — taking your eyes off the road
Manual — taking your hands off the wheel
Cognitive — taking your mind off what you're doing
CHP offers are holding a Teen Safe Driving Week, as well as a series of statewide events to remind teens to keep their eyes on the road and away from their iPods and cell phones. Sadly, only 30 percent of drivers under 30 feel their behaviors are dangerous.
"Distracted driving has become a deadly epidemic on America's roads, and teens are especially vulnerable because of their inexperience behind the wheel and, often, peer pressure," said Transportation Secretary Ray LaHood.
Texting from your cell phone while driving a car puts you and others in a dangerous situation. In California, texting and talking on the phone without a headset are illegal! Teens younger than 18 are forbidden from talking on the phone at all while driving.
If you have any questions about the information presented here, please feel free to call me and I'd be happy to speak with you free of charge to explain my views.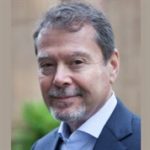 Claude A. Wyle is a partner of Choulos Choulos, and Wyle, a San Francisco based law firm dedicated to representing clients who have been injured by the wrongful conduct of individuals, corporations, public entities, and businesses. Mr. Wyle also frequently sits as a Judge Pro Tem for the city and county of San Francisco.