The California Highway Patrol is requesting the public's assistance in finding the driver of a Ford pickup truck which reportedly struck and killed a pedestrian last Saturday in San Jose.
The collision occurred at approximately 8:45pm near Alum Rock and Harriet avenues.
The truck fled the scene after striking the victim.
California Highway Patrol has identified the truck as a late-model Ford with oversized tires and is lightly colored. It may have a red stripe down the middle of the hood. No plate number is known.
If you have any information, please contact the CHP here: http://www.chp.ca.gov/
It seems to me as if there is an epidemic of hit and run fatalities here in the Bay Area. I personally find it despicable to hit someone and leave them for dead at the side of the road. Sometimes pedestrians or bicyclists who are hit by cars or trucks have a chance at survival if they get to the hospital on time. By leaving someone at the scene without getting help, the hit and run driver has caused perhaps two injuries. The first injury may have been accidental however the second injury caused by the hit and run is intentional and should IMHO be punished to the full extent of the law.
Hello, I'm Claude Wyle. Have an idea for a topic you'd like to see covered here? Feel free to contact me: cwyle@ccwlawyers.com or visit www.ccwlawyers.com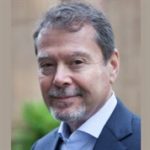 Claude A. Wyle is a partner of Choulos Choulos, and Wyle, a San Francisco based law firm dedicated to representing clients who have been injured by the wrongful conduct of individuals, corporations, public entities, and businesses. Mr. Wyle also frequently sits as a Judge Pro Tem for the city and county of San Francisco.