According to the U.S. Department of Transportation Secretary LaHood, teenagers are an important part of the national epidemic with texting-while-driving. To help curtail texting-while-driving, about $1.5 million has been sent to the Sacramento area for advertising and increased police enforcement. This federal money was used to saturate the Sacramento Valley media market with advertisements and to pay for extra officers to patrol solely for distracted driving.
Of course, teens often copy adults who sadly are not the best examples.
Of the 15,000 high school students surveyed, 58% of high school seniors admitted to texting or emailing while driving within the last month. If this many admit to texting or emailing while driving, how many more teenagers are actually doing it?
As you read this, you are probably not surprised. You probably wonder how many adults surveyed would admit to the same thing. Probably a higher percentage compared to the teens.
We are, after all, living in a high-paced society which expects us to take our cell phones with us wherever we go, even to the bathroom. If we miss a call, we will miss the boat on a big client or important meeting (or so we tell ourselves).
Do we ever stop to think that enough is enough? Realistically, whoever is calling or texting can wait. For emergencies, those who need to get a hold of us know how to find us. Or is it that we think that other people should wait to read their texts but our own texts are the important ones and so we should be the exception?
Accessibility by cell phone has created a strange obsession with being in touch. Do we really have to send that text at the next stoplight, let alone on the highway while going 60 mph, looking up and down every second to type the next letter?
As the image above states, "you're four times more likely to have a road accident when you're on a mobile phone. It's hard to concentrate on two things at the same time". How many of you read both sentences above at the same time? Probably the same people who are able to text-while-drive and be completely safe while driving a motor vehicle.
Is it all about the fine, which is only $25? What if the fine were $750? Would that help? A bigger issue is that distracted drivers are often in denial that anyone could possibly catch them doing something so wrong. Sometimes people texting seem to go into a time warp as if they were not really in a car at all, and then pop out and remember "Oh yea, I'm driving."
If you are the parent of a teenager, teach them to demand that their driving friends not be distracted by mobile phones. Explain to them how their lives are at risk and it's no joke. They should not even be a passenger in the car if the driver is not completely alert. This is serious business.
Believe it or not in this day of awareness, only 39 states currently ban texting and 10 states prohibit hand-held cellphone use behind the wheel. California prohibits texting and hand-held cell phone use while driving. Yet, 10.8% of California drivers are using cell phones at any given daylight hour.
As a community, what do you think we should do to reduce the amount of people who text-while-driving? Should we treat this as seriously as drunk driving? Should we suspend drivers licenses when someone is caught three times, and threaten jail time when they are caught five times or more? Please share your thoughts.
About the author: Claude Wyle is an aggressive advocate for Bay Area motorists. Claude has decades of experience representing those harmed by the wrongful conduct of others, and, as a San Francisco automobile accident attorney, has fought to protect the rights of injured motorists and pedestrians throughout his legal career.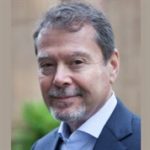 Claude A. Wyle is a partner of Choulos Choulos, and Wyle, a San Francisco based law firm dedicated to representing clients who have been injured by the wrongful conduct of individuals, corporations, public entities, and businesses. Mr. Wyle also frequently sits as a Judge Pro Tem for the city and county of San Francisco.