The San Francisco bicycling community has been in an uproar since the latest truck bicycle crash which happened last Monday, in which a young woman was struck by a truck while riding her bicycle at the intersection of Octavia and Market Streets in San Francisco. The driver of the commercial truck was making an illegal right turn, and ran away from the scene without stopping to render assistance. The truck driver was later caught by police and cited for the illegal right turn. The bicyclist sustained multiple injuries including over twenty fractures and lung collapse.
The San Francisco Bicycle Coalition held a demonstration last Friday to demand that the City fix what they call a "dangerous situation" at the intersection and freeway on-ramp.
The bicycle coalition also issued a statement.
"This is the latest in what has become an all-too-frequent series of bicyclist knock-downs in this famously dangerous intersection, and we're absolutely fed up with the city's tolerance for a known dangerous condition on San Francisco's premiere bicycling, pedestrian, and transit street," "Join us this Friday at a public demonstration to demand that the city address this dangerous condition.
"It's not only bicyclists who are dissatisfied with the design of this intersection. Drivers are likewise upset that they cannot legally turn right because there is a bike lane.
As San Francisco bicycle attorneys, we will look not only at the liability of the truck driver in making his illegal right turn, but also at the safety of this intersection. If this is a dangerous condition of public property, the City must also be held accountable for the serious personal injuries to this seriously injured woman, and this intersection must be changed before more bicyclists are hurt. Please let us know if you have any information regarding other bicycle accidents at this intersection.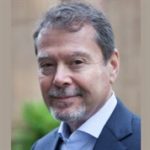 Claude A. Wyle is a partner of Choulos Choulos, and Wyle, a San Francisco based law firm dedicated to representing clients who have been injured by the wrongful conduct of individuals, corporations, public entities, and businesses. Mr. Wyle also frequently sits as a Judge Pro Tem for the city and county of San Francisco.