A pedestrian is dead after being struck by a car this past Monday afternoon in another fatal pedestrian accident in Santa Rosa, California. First of all, I want to extend my deepest sympathy to the family of the person who was struck and killed while crossing the street.
The driver, a 73 year old resident, struck the pedestrian in the area of Mendocino Avenue and Benton Street, at approximately 2:50pm, according to Sgt. Mike Numainville, a spokesperson for the Santa Rosa Police.
Upon arrival at the scene, officers found the deadly pedestrian accident blocking the northbound lanes of Mendocino avenue. The pedestrian was pronounced dead shortly afterward by paramedics.
The driver stayed at the scene and was being cooperating with the police. His name is not being released, pending notification of the next of kin of the deceased.
The investigation is considered closed, but anyone with information is still encouraged to call the Santa Rosa Police, at 1.707.543.3636.
Although we do not know much about the events leading up to the accident, it is troubling that it occurred at 2:50pm in the afternoon. Typically, such accidents occur in poor weather conditions, early in the morning, or late at night, when visibility may be reduced. Here it appears that this pedestrian accident happened in broad daylight. Was there any other factor involved or did this pedestrian die from poor choices made by himself or by the driver who struck him? I hope for a swift resolution to these issue by the Santa Rosa police department so we can better understand exactly what happened, and we can learn how to prevent other tragic pedestrian accidents like this.
Hello, I'm Claude Wyle, a San Francisco pedestrian accident attorney. Have an idea for a topic you'd like to see covered here? Feel free to contact me or visit www.ccwlawyers.com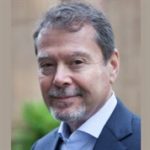 Claude A. Wyle is a partner of Choulos Choulos, and Wyle, a San Francisco based law firm dedicated to representing clients who have been injured by the wrongful conduct of individuals, corporations, public entities, and businesses. Mr. Wyle also frequently sits as a Judge Pro Tem for the city and county of San Francisco.