I'm sad to report that a female teenager died in a San Jose pedestrian accident on Saturday night, November 5th after being struck by not one but two cars.
My heart goes out to her family and friends. As a Wrongful Death Attorney, it saddens me to learn about this type of incident, especially when it seems like a very different than usual type of crash. A life was lost and there is a wrongful death, that much is true. I have several questions and I hope that the family of this teen pedestrian will consult with a wrongful death attorney to get the answers. I report this accident in the hope that if we learn more about the collisions and accidents that are occurring in our community we can thereby improve public safety. Right now, I do not know enough facts to be able to report fully on who did or did not follow safety rules designed to prevent this type of tragedy.
Were the drivers of the cars uninsured motorists or did they know the deceased young woman? The drivers did remain on the scene of the accident during the investigation. How is it that two cars struck her?
All that is published at this point is that a female pedestrian died after reportedly being struck by two cars at Branham Lane between Pearl Avenue and La Crescent Loop in San Jose Saturday night after 8:00 p.m. The San Jose police indicate that it appears she was standing in or crossing the road when she was struck.
Her identity has not been released. Again her family has my condolences.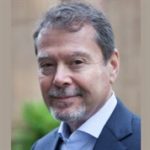 Claude A. Wyle is a partner of Choulos Choulos, and Wyle, a San Francisco based law firm dedicated to representing clients who have been injured by the wrongful conduct of individuals, corporations, public entities, and businesses. Mr. Wyle also frequently sits as a Judge Pro Tem for the city and county of San Francisco.