As a San Francisco bicycle accident attorney, my passion is making sure that injured riders and the families or riders who are killed by the careless conduct of others all get their day in court, and that those who injure or kill California bicyclists are made fully accountable for the harm and damages that they cause. Even though no amount of money can replace the loss of life, a wrongful death case has merit for many reasons, one of which is the community saying what conduct it will or will not allow on our streets. I was very pleased to learn of a recent jury verdict in San Francisco Superior Court on behalf of the parents of a young adult bicyclist who was run over and killed by a commercial truck . I have followed this story from the start, from when the San Francisco Police Department had originally erroneously laid all of the blame on the woman riding the bicycle, and no fault at all on the truck driver. After reviewing the video footage of the fatal bicycle collision, the SFPD had to apologize and changed their opinion on fault. However, the officer's opinion is not admitted as evidence in trial and the trucking company maintained its refusal to admit liability and forced the family of this cyclist to go through a long and painful trial. And the trucking company was found 100% at fault and the bicyclist was not found to be at fault at all. This was, although painful, a great vindication for the family, and a clear message that the loss of an adult child deserves substantial seven figure compensation.
Although the events surrounding this instant case are tragic, they point out just how deadly negligent or distracted driving can be, and also the accountability our judicial system can provide.
In the instant case, parents of a 24 year old woman, who was fatally struck by a truck was riding her bicycle in San Francisco, was awarded $4 million by a San Francisco Superior Court.
The jury found that the driver of the truck, Gilberto Alcantar, was negligent when he struck and killed Amelie Le Moullac, who lived and worked in San Francisco.
The bicycle attorney for the Le Moullac family said that legislation must be created so this doesn't happen to others, urging lawmakers to require commercial drivers be trained to drive on streets shared with bicycles.
Le Moullac was killed during her morning commute, on August 13, 2013, when a truck turned right at the corner of Sixth and Folsom, striking her.
Although the driver was not initially cited, a surveillance video of the crash later showed that the truck driver was at fault for this truck bicycle collision, and the truck driver was later finally  cited.
The San Francisco Bicycle Coalition is also speaking out, asking for reform:
"These tragic crashes are not accidents. With thoughtful engineering of our streets, data-driven enforcement of the most dangerous behaviors, meaningful education and through investigation and prosecution, we can reduce and eventually eliminate all traffic fatalities."
The District Attorney's Office has proposed a Vehicular Manslaughter Unit, but it was not included in the budget by Mayor Ed Lee.
This lawsuit was this woman's family's final attempt at justice. A family should not feel like they have "nowhere to turn". Survivors  should be provided all of the protections under the law that they deserve, and must be provided a forum where their voices will heard by all levels of government and the judiciary. Careless driving is a serious problem in our San Francisco and Bay Area Community, and continues to cause increasing numbers of pedestrian and bicyclist injuries and deaths. As our community moves towards alternative modes of transportation, pedestrian and bicycle safety will be of paramount importance. As a bicycle accident attorney, I applaud the fine trial attorneys who represented the family of Ms. Le Moullac, and commend her family for their courage in seeing this case all the way to a jury verdict. By fighting this fight, they have made our community safer for all bicycle riders, by making this trucker accountable, this jury has clearly told us not to underestimate the value of a human life.
Hello, I'm Claude Wyle, a San Francisco wrongful death attorney. Have an idea for a topic you'd like to see covered here? Feel free to contact me or visit www.ccwlawyers.com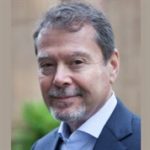 Claude A. Wyle is a partner of Choulos Choulos, and Wyle, a San Francisco based law firm dedicated to representing clients who have been injured by the wrongful conduct of individuals, corporations, public entities, and businesses. Mr. Wyle also frequently sits as a Judge Pro Tem for the city and county of San Francisco.