Like most Bay Area Bicyclists, I have been following the story of Chris Bucchere closely to see what the San Francisco District Attorney's office is going to do. I must admit that I have been conflicted about this story, as I often represent both bicyclists and pedestrians here in San Francisco.
As a bicycle accident attorney, I most often take the bicyclist's side of a controversy, since San Francisco bicyclists, in my experience, are usually blamed for accidents, rather than motorists. As a San Francisco pedestrian attorney I am generally on the side of pedestrians if they are involved in an accident with a car or truck or even a motorcycle.
I believe that the devil is in the details in this case, and that without seeing the videos and hearing from the witnesses, we as San Francisco citizens should not rush to judgment.
In California, bicyclists have the same rights on the road as motor vehicle operators, and they have the same duties to obey the vehicle code. Bicycles though do not have the same ability to be able to traverse wide, sometimes dangerous intersections. Bicycle braking ability varies widely, as does bicycle speed.
From what I read in the press, Mr. Bucchere may have acted negligently in his operation of his bicycle as he approached this intersection. And the death of this pedestrian certainly is tragic. So, a civil suit is certainly in order.
The big question I have at this time is whether Mr. Bucchere's conduct was indeed criminal? If he was indeed going 35mph in a 25mph zone, was this reckless riding or just negligence? And was it criminal negligence or was it just negligence?
A man died, so the result is horrible. But in criminal law, don't we look foremost at the conduct that gave rise to the result? If a car driver drove down that hill and was going 35mph, would the DA's office be considering prosecution? If a car driver entered the intersection on a yellow light, as it appears this bicyclist did, would the DA be considering prosecution?
Sadly, I have cases where I see this type of negligent conduct against car and truck drivers virtually every day, and the District Attorney rarely even considers prosecution for a crime, even when someone dies as a result of the bad conduct of the driver.
We all see drivers running red lights each and every day. So, should this bicyclist be prosecuted for a crime or should he just be held civilly liable for his conduct? Or should more motor vehicle drivers all be held criminally liable for their bad driving?
I am concerned that this particular bicycle rider, who may have been rude and/or careless, will be held to a higher standard than other vehicle operators in this City. I know that there has been another bicycle pedestrian fatality recently, but is this a good enough reason to prosecute this particular bicyclist for a felony?
I do not condone dangerous driving or bicycling. I am not saying that this man should not be held accountable. I am just saying that car and truck drivers seem to get away with worse conduct here in San Francisco.
I do not have access to all of the facts in this case, so I cannot make the call for the DA's office. I know that I will anger many bicycle haters and even some bicyclists with my questions. I would just like to see this bicyclist treated the same as the DA would treat a motorist–no better and no worse.
I just don't want to see a witch hunt for bicyclists here in San Francisco when there are already so many conflicts between bicyclists and motorists and the anger level is already so high.
About the author: Claude Wyle is an aggressive advocate for San Francisco Bay Area bicyclists and pedestrians. Claude has decades of experience representing those harmed by the wrongful conduct of others, and, as a San Francisco pedestrian and bicycle accident attorney, has fought to protect the rights of injured cyclists and pedestrians throughout his legal career. Claude is also an avid cyclist himself and member of the Marin County Bicycle Coalition, San Francisco Bicycle Coalition and Silicon Valley Bicycle Coalition and is a sponsor of Safe Routes to School. He is also a member and lecturer of EDD, a group dedicated to End Distracted Driving.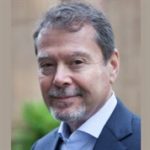 Claude A. Wyle is a partner of Choulos Choulos, and Wyle, a San Francisco based law firm dedicated to representing clients who have been injured by the wrongful conduct of individuals, corporations, public entities, and businesses. Mr. Wyle also frequently sits as a Judge Pro Tem for the city and county of San Francisco.