As a Wrongful Death Attorney I am appalled to report that International Polo Club founder, John Goodman of Florida, is attempting to his shield assets to avoid accountability in a wrongful death law suit filed against him, where he is alleged to have killed a 23-year-old man while under the influence of alcohol. Goodman has made the unprecdented move of actually adopting his 42-year-old girlfriend of many years–as his daughter–so that he may legally direct her to move assets out of his family trust.
Goodman's case borders on "the surreal and take[s] the Court into a legal twilight zone," wrote Circuit Judge Glenn Kelley in an order granting attorneys for Lili and William Wilson the right to information concerning Goodman's adoption.
Goodman is being sued for wrongful death by the family of the deceased, Scott Patrick Wilson, from the February 12, 2010 crash where Goodman had twice the legal blood-alcohol allowed when he ran a stop sign, crashed into Wilson and killed him.
I am glad that he has been held accountable for this wrongdoing and support the charges of DUI manslaughter, vehicular homicide and leaving the scene of a crash, which leaves him facing up to 30 years in prison. I also want to see the Wilson family compensated civilly for the wrongful death of their loved one. Putting Goodman in jail feels like justice; however, the Wilson family has lost so much and Goodman should also be made financially accountable for what he has done. It is rare when the person who is liable for wrongful death actually has assets that are collectible. Trying to move assets when you have caused so much damage is despicable.
What would cause a person to do such a thing as publically adopt a girlfriend who is clearly not his daughter? Apparently, Goodman thought it was a prudent move since Judge Kelley had previously ruled that the trust set up for Goodman's two minor children could not be considered as part of Goodman's financial worth if a jury awarded damages to the deceased's family. The adoption papers indicate that Goodman's girlfriend is immediately entitled to at least a third of the trust's assets as his legal daughter since she is over the age of 35.
My condolences go out to the Wilson family for their loss, and I know that they have an excellent wrongful death attorney in Chris Searcey. Good luck with the case, Chris. Make Goodman accountable for what he has done.
About the author: Claude Wyle is an aggressive advocate for the families of Californians who have lost loved ones through wrongful death. Claude has decades of experience representing those harmed by the wrongful conduct of others, and, as a San Francisco wrongful death attorney, has fought to protect the rights of surviving families throughout his legal career.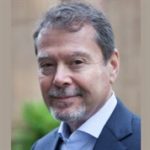 Claude A. Wyle is a partner of Choulos Choulos, and Wyle, a San Francisco based law firm dedicated to representing clients who have been injured by the wrongful conduct of individuals, corporations, public entities, and businesses. Mr. Wyle also frequently sits as a Judge Pro Tem for the city and county of San Francisco.