It is unfortunate that I have to report a bicycle and car crash fatality.
This past Sunday a cyclist 57-year-old Robert Eugene White of Ryde in Sacramento County was killed on state Highway 113 near Dixon, when he was struck from behind by a car.
CHP officials said the collision happened around 2 p.m. as White was riding his bicycle north on state Highway 113, north of Cook Lane.
According to the CHP White was safely riding his bicycle near the right edge of the road when he was struck by 21-year-old Taylor Boe's vehicle, as Boe was trying to pass him. Although it seems this death was unintentional, as Boe stopped at the scene after the incident, Boe's failure to pass White safely was clearly negligence. Alcohol and drugs are not considered factors, CHP officials said.
As a Bay Area Wrongful Death Attorney specializing in bicycle accidents, I am always saddened when I learn of cyclists being killed in preventable collisions. Each wrongful death claim presents its own unique challenges. Mr. White's family will need an attorney with the empathy, insight and skill to prove liability and to evaluate and obtain the damages recoverable.
About the author: Claude Wyle is an aggressive advocate for Bay Area bicyclists. Claude has decades of experience representing those harmed by the wrongful conduct of other, and, as a Northern California bicyclist accident attorney, has fought to protect the rights of injured cyclists throughout his legal career. Claude is also an avid cyclist himself and member of the Marin County Bicycle Coalition, San Francisco Bicycle Coalition and Silicon Valley Bicycle Coalition and is a sponsor of Safe Routes to School.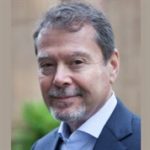 Claude A. Wyle is a partner of Choulos Choulos, and Wyle, a San Francisco based law firm dedicated to representing clients who have been injured by the wrongful conduct of individuals, corporations, public entities, and businesses. Mr. Wyle also frequently sits as a Judge Pro Tem for the city and county of San Francisco.