There are some basics to bicycling safety which most of us learned as children. So, why did some of us forget fundamental bicycle safety rules, as rudimentary as wearing a helmet? Would you let your child ride without a helmet? Then why is it less important to wear a helmet as an adult? Helmets are not just necessary for downhill mountain bikers traversing the single-track trails or for street racers. The bicycle helmet is a key piece of equipment you should not leave home without.
Why am I qualified to get on this soapbox? The simple reason is that I have for decades been representing cyclists after they have been in bicycle accidents. I have seen the difference in the injuries sustained in bicycle crashes and helmets really do make a difference. And the greatest difference I personally have observed is in the low to medium speed bicycle accident.
While we often feel like a bicycle ride on a path next to the beach is slow and safe, as soon as we mix bicycles and motorists on the same roadway, we now have a much larger potential for head injuries. Head injuries are the most common way for cycling to lead to death.
In a busy intersection shared by both cars and bicycles, such as on Old San Jose Road in Santa Cruz, another bicycle fatality where the cyclist was not wearing a helmut has occured.
Last week cyclist Noel Hamilton was involved in the second fatal hit-and-run accident involving a bicyclist in June in Santa Cruz. In this case, the driver actually returned to the location of the accident to cooperate with police, but it was too late for the cyclist.
There were other satety basics that were lacking in both of these hit and run accidents. Not only were the riders lacking head protection, but they also were missing lights and reflective gear. These accidents do more than point out the horrific hit-and-run issues with cyclists in Santa Cruz. They also demonstrate troubling statistics relating to rider safety. Sadly, Santa Cruz County's rate of 74 accidents per 100,000 residents is double that of the statewide average.
Wrongful death can occur even in this laid back beach town, home of many surfers who ride bicycles while carrying their surfboards to the beach in one arm. With their minds on surfing, it may be tough to plan a safe ride to and from the beach.
The truth is that head injuries are usually catastrophic. Traumatic brain injuries dramatically affect the lives of brain injured people and their families. In many cases, these injuries leave individuals permanently disabled, or in need of months, and sometimes years, of rehabilitation and therapy. It is often important to consult with a California traumatic brain injuries (TBI) lawyer to make sure injured clients and their families have the resources they need to deal with these drastic changes.
About the author: Claude Wyle is an aggressive advocate for Bay Area bicyclists. Claude has decades of experience representing those harmed by the wrongful conduct of others, and, as a Bay Area bicyclist and accident lawyer, has fought to protect the rights of injured cyclists throughout his legal career. Claude is also an avid cyclist himself and member of the Marin County Bicycle Coalition, San Francisco Bicycle Coalition and Silicon Valley Bicycle Coalition.
"if it is predictable, it is preventable."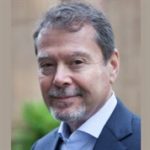 Claude A. Wyle is a partner of Choulos Choulos, and Wyle, a San Francisco based law firm dedicated to representing clients who have been injured by the wrongful conduct of individuals, corporations, public entities, and businesses. Mr. Wyle also frequently sits as a Judge Pro Tem for the city and county of San Francisco.