Jamel McNair and Denita McNair, the children of James McNair, a comedian killed in the New Jersey Turnpike crash which injured Tracy Morgan, have received a $10 million wrongful death settlement from Walmart, which will go towards annuities paying for their monthly expenses, starting at $3,000 a month for the rest of their lives.
The crash, involving a Walmart truck which struck a limousine carrying James McNair, 30-Rock star Tracy Morgan, and others, occured last June, as the passengers were riding back from a show in Delaware.
Tracy Morgan, of Saturday Night Live and 30-Rock, suffered a traumatic brain injury, as well as multiple broken ribs.
"Tracy is working very hard to get better, physically, emotionally and mentally" said Benedict Morelli, Morgan's lawyer.
The truck driver, Kevin Roper, was charged with death by auto, among other offenses, in a New Jersey state court, but has yet to be indicted.
Walmart spokesman, Randy Hargrove, commented that they "are glad to have reached an agreement" adding "…we deeply regret the loss of Mr. McNair, and we worked closely with his family to insure their well-being."
The death of James McNair is tragic, and although the settlement obviously cannot replace the father of these two children, this money, if properly invested in a structured settlement, will go a long way towards financially compensating his children. As a wrongful death attorney, I see tragic situations like this on a regular basis, and it's my job to work hard to assure that the survivors recover sufficient funds to help compensate for their loss of  a loved one. As a wrongful death lawyer, I must evaluate both the financial loss to the survivors, by looking at the earnings of the decedent and the support provided and owed to the survivors, and by looking as well at the damage to the person suffered by the loss of the valuable relationship with their loved one. Obviously, the closer the relationship, the greater the loss. As a San Francisco wrongful death lawyer, I am glad tolearn that the McNair family might finally feel some closure, and might be able to move forward, at least a small amount, after such a tragic accident. And I am also glad that Walmart has accepted accountability. I eagerly await news of Mr. Morgan's healthy recovery, as well as news that Walmart will pay Mr. Morgan fair compensation for the injuries he has survived.
Hello, I'm Claude Wyle, a San Francisco wrongful death attorney. Have an idea for a topic you'd like to see covered here? Feel free to contact me or visit www.ccwlawyers.com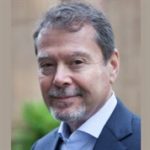 Claude A. Wyle is a partner of Choulos Choulos, and Wyle, a San Francisco based law firm dedicated to representing clients who have been injured by the wrongful conduct of individuals, corporations, public entities, and businesses. Mr. Wyle also frequently sits as a Judge Pro Tem for the city and county of San Francisco.