Today, there is still no publicly available data regarding the over 100 reported cases of sexual harassment or assault committed by Uber drivers. This has led many to speculate that Uber's lack of transparency is a sign that executives are intentionally concealing information from the public about the prevalence of this issue.
This is plausible because of the company's former arbitration policy, which forced individuals who submitted sexual harassment or assault claims to stay silent as part of their settlement agreements. This also means it is likely that the public is still in the dark about many reported cases. Thankfully, the policy was revoked in May 2018, which means that individuals now have the option to pursue their claim in arbitration, mediation, or open court.
Last November, Uber released a taxonomy report that outlines 21 categories of sexual violence complaints of varying degrees, beginning with staring or flirting and escalating to masturbation or non-consensual sexual penetration. Set to be released sometime in 2019, Uber plans to follow the taxonomy with a detailed report that includes data on reported sexual assaults, many of which occurred in California.
In one of the most recent high-profile claims, a San Luis Obispo man, Alfonso Alarcon-Nunez,  drove at least five women home, sexually assaulted them, then burglarized them between December 2017 and January 2018. Other examples include a San Francisco Uber driver who forced his way into a 26-year-old passenger's apartment to rape her, and multiple cases of Uber drivers taking advantage of unconscious, intoxicated, or underage female passengers.
It is undoubtedly good news that further information about previously-filed claims will be released this year. At the same time, Uber has not announced what action, if any, will be taken to prevent the sexual assaults from occurring in the first place. Real action is long overdue, and public assurances that customer safety is a priority are no longer enough.
If you or a loved one is a survivor of sexual assault, please seek help as soon as possible. For legal services from an experienced San Francisco sexual assault lawyer, please call me or visit www.ccwlawyers.com.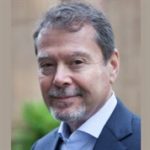 Claude A. Wyle is a partner of Choulos Choulos, and Wyle, a San Francisco based law firm dedicated to representing clients who have been injured by the wrongful conduct of individuals, corporations, public entities, and businesses. Mr. Wyle also frequently sits as a Judge Pro Tem for the city and county of San Francisco.