E-scooters, the craze that's swept most of the west coast, is now making its way east, and with expansion, comes increased concern around rider safety, and corporate responsibility, for this increasingly popular mode of transportation.
This concern reached a fever pitch earlier this month after a 14 year old boy was struck by a hit-and run driver in the city of Fort Lauderdale, where the two wheeled transports just made landfall.
Some residents echo similar safety concerns that first got the scooters banned in places like San Francisco, citing that the two wheeled devices were a menace, and a danger both on the side walk and the street, whereas others see them as a blessing, helping to decrease congestion and allowing commuters a new mode of cheap and effective transportation.
Regardless of your position, its clear we're still adapting to the new craze.
As city officials push for more time to decide how best to roll out and regulate scooter programs, others call the scooters a "lawsuit waiting to happen" and note that without regulatory and safety oversight, more injuries are likely to occur.
"The City Commission plans to evaluate the dockless mobility permit program in greater detail in February," said Chaz Adams, spokesman for the city. "In the meantime, we continue to work with the permitted operators to further educate and inform riders about proper rules and regulations."
In the meantime, complaints continue to pour in to Fort Lauderdale city officials, including: Riders not following rules, not wearing helmets, riding on sidewalks, operating them while intoxicated, and being too young to ride (the age requirement is 18).
Despite complaints, the scooters remain popular, logging 90,000 miles in Fort Lauderdale since their debut, amounting to over 23,500 individual trips.
Popular? Yes.
But Safe? No.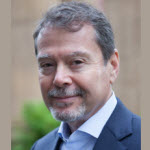 Hello, I'm Claude Wyle, a San Francisco scooter accident attorney Have an idea for a topic you'd like to see covered here? Feel free to contact me or visit www.ccwlawyers.com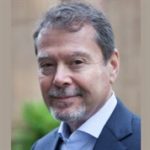 Claude A. Wyle is a partner of Choulos Choulos, and Wyle, a San Francisco based law firm dedicated to representing clients who have been injured by the wrongful conduct of individuals, corporations, public entities, and businesses. Mr. Wyle also frequently sits as a Judge Pro Tem for the city and county of San Francisco.