More than 12 million pounds of beef were recalled earlier this month over salmonella concerns, according to the Centers for Disease Control and Prevention.
The recalled beef, supplied by JBS Tolleson, was shipped to retail stores and grocers across the country, including California, and is linked to at least 250 illnesses nationwide, with 66 reported in California alone.
The CDC notes the raw beef may be tainted with Salmonella Newport, and advises that all impacted products be thrown away or returned to the place of purchase.
A list of recalled products can be found here, and the products' labels here.
Consuming food tainted with salmonella can pose a serious risk to your health, and may result in diarrhea, abdominal cramps, fever, and other serious symptoms. Victims may feel sick for up to a week, and although most recover without treatment, some require hospital care, and some people suffer serious complications from Salmonella poisoning.
The recall has impacted over five million pounds of beef, and caused 246 cases of salmonella in 26 states.
A list of impacted retailers and grocers can be found here.
Consumers should discard any beef subject to the recall, or return it to the store of purchase immediately.
Our San Francisco Food Safety attorneys have represented many survivors of tainted or poisoned food, and have presented food poisoning cases to jurors in several California counties. Our law firm is actively seeking clients who have suffered Salmonella poisoning from this recently contaminated food source.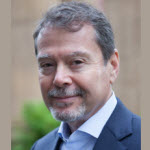 Hello, I'm Claude Wyle, a San Francisco food safety attorney. Have an idea for a topic you'd like to see covered here? Feel free to contact me or visit www.ccwlawyers.com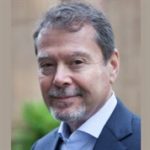 Claude A. Wyle is a partner of Choulos Choulos, and Wyle, a San Francisco based law firm dedicated to representing clients who have been injured by the wrongful conduct of individuals, corporations, public entities, and businesses. Mr. Wyle also frequently sits as a Judge Pro Tem for the city and county of San Francisco.