By now, news of the Oakland Warehouse Fire, and the many wrongful deaths caused in this fire, has spread across our nation. The confirmed deaths are 36, as of Monday afternoon. This Oakland warehouse fire has been titled the worst fire disaster in Oakland's history. Those who perished in this deadly Oakland fire included men, women, and even teens. First of all, I want to express our deepest condolences to the families and friends of all of those souls who perished in this fire. Absolutely nothing I can say will bring back these lost loved ones and friends and it makes me feel helpless. While this time is one for grieving, and for consoling,  I also wanted to express my outrage that, in this day and age, with the technology available to property owners, and the strong regulations our community supposedly has in place to protect our children, that this Oakland fire tragedy could even happen.
According to news reports, this fire broke out at an electronic dance party hosted by an artist collective that had previously converted the inside of an abandoned warehouse to sleeping, living, and creative working spaces. While the person who apparently rented the "Ghost Ship" space has expressed deep regret on the "Today" show and to reporters, and the character of the property does bring home some issues of urban injustice, brought about because artists do not have enough money to pay rent for a decent space, I wanted to put that issue aside for just a moment. This fire did not just kill residents of the warehouse, although it would be horrible enough if that had happened. This fire happened at a party. This party or "rave" was not the first at this location and the Oakland Police Department had to know what was going on. All the guests were invited and presumably paid an entrance fee to attend this rave. In other words, this was a commercial enterprise, if I am not mistaken.
So, how could this happen? Was it an owner who closed his or her eyes to the fact that residents were illegally living on the premises or that tenants were in danger?  Could any reasonable owner not see that this property was not fit for residential use or for large groups of partiers? Did the person who leased the premises for one purpose, only to turn around and sublease the premises for an illegal purpose know that the property was dangerous? The owner had to know what uses were allowed for their property and what uses were forbidden, and had to know that large parties were being held at the warehouse. The lessee had to know that the property just was not safe for residents or for party goers. If there is no decent stairway, anyone should have known that this presented a fire hazard, right?
The City of Oakland had to know that people were living at this property illegally and also had to know that there were occasional "raves" happening at the warehouse. So, why wasn't this property properly inspected? Why weren't  these property owners and the renters of this property given fines and orders to make this property safe? Why were the fundamental rules for property safety ignored?
Hello, I'm Claude Wyle, a Bay Area attorney focused on property safety.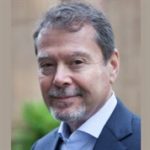 Claude A. Wyle is a partner of Choulos Choulos, and Wyle, a San Francisco based law firm dedicated to representing clients who have been injured by the wrongful conduct of individuals, corporations, public entities, and businesses. Mr. Wyle also frequently sits as a Judge Pro Tem for the city and county of San Francisco.