A car struck a motorcyclist causing major injuries at the intersection of Walnut Boulevard and Continente Avenue in Brentwood, California according to official reports.
Police indicate the motorcycle rider suffered major injuries and was airlifted to John Muir Medical Center in Walnut Creek.
Jon Colburn, of the Brentwood Police Department, said the motorcyclist was traveling south on Walnut Boulevard when a white Honda CRV pulled out from Continente Avenue to make a left hand turn when the collision occurred.
Police determined the driver of the Honda was not impaired at the time of the collision and was released shortly after the crash.
This collision marked the second motorcycle injury in just 24 hours for the area, the first of which occurred in Bryon the night before.
The California Highway Patrol is investigating both collisions in an attempt to determine the cause and recent spike in motorcycle crashes.
This Contra Costa Motorcycle Crash is sadly very typical of many crashes we learn about in our Motorcycle accident law practice. I have to say that the most common type of motorcycle accident is when a vehicle turns left in front of a motorcyclist. There seems to be some correlation between the size of the vehicle approaching and the amount of caution a motorist uses when making their left turn. It seems that if the vehicle approaching is a smaller vehicle such as a motorcycle or a bicycle, the driver of the left turning vehicle often just goes anyway, violating the motorcycle rider's right of way and often causing serious personal injuries. When I take the depositions of these drivers who turn left straight into the path of a motorcyclist, I hear all manner of excuses such as:
I didn't see him, and or
He was going really fast so I only saw him at the last second, and or
The motorcycle rider sped up after I started my left turn, and
I thought I had enough time so the motorcycle rider must have been going too fast, and
I was making my turn so slowly he should have been able to stop, and
I Looked, but since I didn't see him, he must have come out of nowhere.
The bottom line is that usually the vehicle traveling straight into an intersection has the right of way and the party making a left turn must yield the right of way to the vehicle approaching from the opposite direction. Each and every person operating all kinds of vehicles on our roadways must maintain a proper lookout for other persons and vehicles using the roadway, and failure to maintain a proper lookout is negligence. Also, failure to adequately estimate the speed of an oncoming vehicle is negligence when a motorist does not allow enough time to completely finish their left turn and clear the intersection.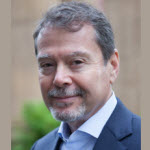 Hello, I'm Claude Wyle, a San Francisco motorcycle injury attorney. Have an idea for a topic you'd like to see covered here? Feel free to contact me or visit www.ccwlawyers.com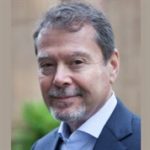 Claude A. Wyle is a partner of Choulos Choulos, and Wyle, a San Francisco based law firm dedicated to representing clients who have been injured by the wrongful conduct of individuals, corporations, public entities, and businesses. Mr. Wyle also frequently sits as a Judge Pro Tem for the city and county of San Francisco.