Fans of both the Mitsubishi Outlander and Subaru Impreza better get ready for a trip to their dealer, after these car companies rolled out recalls for door latch glitches, and engine control software, as further detailed below:
Mitsubishi Outlander: Nearly 36,000 Outlander and Outlander Sport vehicles from the 2016 model year are being recalled after the National Highway Traffic Safety Administration reported that Mitsubishi Crossover doors may not properly latch, creating the possibility that they could open while the vehicle is in motion.
The door latch was manufactured by the Ansei Corporation, of Japan, and although appear to work under normal, temperate, conditions, may malfunction in warmer weather, which could prevent the latch from remaining fastened. There have been no reports of accidents or injuries linked to this problem, however a door that won't stay closed is clearly a safety hazard.
If you own one of these vehicles and have further questions, you're encouraged to call Mitsubishi customer service at 1-888-648-7820 and ask about recall SR-17-002. You can also call NHTSA's Vehicle Safety Hotline at 1-888-327-4236 and inquire about safety campaign #17V-233.
Subaru Impreza: Also, over 33,000 Subaru Imprezas have been recalled to fix a software issue that may lead to stalled engines, according to the National Traffic Safety Administration.
Subaru has released a stop-sale order for all new, unsold Imprezas effected by the recall, where premature vaporization of some winter fuel blends could cause issues with the engine control unit. The dealership will reprogram engine control free of charge for all effected cars.
Hello, I'm Claude Wyle, a San Francisco dangerous and defective products attorney. Have an idea for a topic you'd like to see covered here? Feel free to contact me or visit www.ccwlawyers.com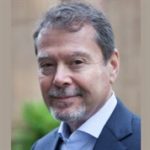 Claude A. Wyle is a partner of Choulos Choulos, and Wyle, a San Francisco based law firm dedicated to representing clients who have been injured by the wrongful conduct of individuals, corporations, public entities, and businesses. Mr. Wyle also frequently sits as a Judge Pro Tem for the city and county of San Francisco.