I know I am a San Francisco food safety attorney, so maybe I am more sensitive to dangerous foods and other products than the average guy, but does it seem strange that USDA is only now changing the amount of salmonella contamination in processed chicken carcasses from 20%, yes I said 20%, to 7.5%. While I am happy about the change, I have a hard time grasping the original level of 20%. Especially when the CDC estimates that there are 1.4 million cases of salmonella and more than 500 deaths annually from salmonella alone. Especially at risk for from food poisoning are children and the elderly and those with compromised immune systems.
What especially upsets me is that the 20% level was determined based upon how much food contamination there was at the time the USDA set those levels. In other words, in 1996, when these levels were set, the average level of salmonella contamination was 20%, so the USDA set it as the maximum. Isn't that s little bit like standing outside a bar and saying the average person coming out has a blood alcohol of .13, so let's make that the limit?
Additionally, until now, campylobacter has not been regulated. The new standard for that contaminant is 10% for "highly contaminated" carcasses and 46% for "low level" contamination. In 2008, an estimated 40.2% chickens tested positive for campylobacter, which causes symptoms similar to salmonella, including diarrhea, cramping, abdominal pain and fever. The CDC estimates campylobacter infects 2.4 million Americans a year and kills 124.
How to Avoid Salmonella Poisoning
There are no treatments for salmonella food poisoning. The best way to avoid food poisoning is to protect yourself from salmonella altogether. The following are some basic steps to prevent salmonella poisoning.
Wash Your Hands and Cooking Surfaces
Clean Your Food
Cook Food Properly
Avoid Recalled Products
Use Common Sense
We are not representing any of the parties mentioned in this article at the time the article was posted. Our information source is cited in the article. If you were involved in this incident or a similar incident and have questions as to your rights and options, call a reputable law firm. Do not act solely upon the information provided herein. Get a consultation. The best law firms will provide a free confidential consultation to "not at fault" persons described in this article and their family members.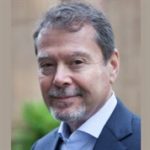 Claude A. Wyle is a partner of Choulos Choulos, and Wyle, a San Francisco based law firm dedicated to representing clients who have been injured by the wrongful conduct of individuals, corporations, public entities, and businesses. Mr. Wyle also frequently sits as a Judge Pro Tem for the city and county of San Francisco.