As a dangerous and defective products attorney, I've handled all kinds of cases, including those having to do with injuries as a result of electronic cigarettes. One case, similar to those that I've handled first hand, is the story of Jennifer Ries, and the unfortunate events surrounding her use of her electronic cigarette.
Ries and her husband were on their way to the airport when Ries decided that she should charge her e-cigarette battery in preparation for the journey. Shortly after plugging the device into the car's charger, liquid started dripping from e-cigarette's battery. The car filled with a smell like that of nail polish remover, and then, with a loud bang, the battery exploded.
Flames erupted from the e-cigarette, catching Ries' dress and seat on fire as chemicals spewed out onto her lap, causing severe burns. Panicking, she almost jumped out of the moving car, had it not been for her husband pulling her back in, dumping iced coffee on her to put out the flames.
Ries sustained burns on her legs, buttocks, and hands, and still has physical and emotional scars from the 2013 incident to this day. Earlier last month, a Riverside jury awarded her 1.9 million for her damages resulting from the incident, which alleged that the businesses in the supply chain were "involved in the distribution of a product that failed to conform to any kind of reasonable safety expectation – battery chargers should not explode – and failed to warn of such dangers."
"It was an accident that completely changed my life" said Ries, adding "You never expect when you buy something that it's going to misfire or break or injure you. It was extremely scary."
One of the first law suits in an unregulated industry, e-cigarettes are largely unregulated.
"If you're going to be in the business of manufacturing, distributing, wholesaling, or retailing a product, you need to make sure that what you're selling is safe…If you don't, you're doing so at your own peril" Ries' attorney commented.
Ries' story is all too common for me, and I've had plenty of experience representing people in her shoes. Hurt by a product she trusted. It's a terrible position to be in, and it's a terrible feeling, both physically and emotionally. It's my responsibility, as a dangerous and defective products attorney, to ensure that all of my clients feel safe and protected around the products they use. And if they don't? To ensure that those manufacturers are held responsible for their actions.
Hello, I'm Claude Wyle, a San Francisco dangerous product attorney. Have an idea for a topic you'd like to see covered here? Feel free to contact me or visit www.ccwlawyers.com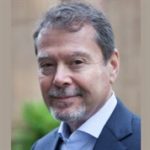 Claude A. Wyle is a partner of Choulos Choulos, and Wyle, a San Francisco based law firm dedicated to representing clients who have been injured by the wrongful conduct of individuals, corporations, public entities, and businesses. Mr. Wyle also frequently sits as a Judge Pro Tem for the city and county of San Francisco.