The answer seems to be summed up in two words; CHINA and MONEY! I am getting sick and tired of foreign toy makers sending us dangerous and toxic toys. The Chinese companies who export these dangerous toys to the U.S. know we have laws about lead paint. Is it just another case of profit over people? And why don't the big American toy companies check out their imports more carefully, before they are distributed to the public for use by children? Is money the obvious reason? When I was a child, lead in interior-paint was a major concern among parents. My mother may not have been concerned about me gnawing on the walls, but given the abundance of lead paint in children's toys, today's mother has a lot to worry about. Just this week, Jo-Ann Fabric announced their "Robbie Ducky" Kids Water Can are being recalled after discovering toxic levels of lead. Toys "R" Us made a similar announcement about their "Imaginarium" Wooden Coloring Cases.
It seems like every week another company discovers that one of its toys, manufactured in China, contains toxic levels of lead. The problem is that China does not have the same restrictions against lead that the United States does. It may not be possible to change a law in a foreign country, but you can keep your children safer by checking this blog for up-to-date recalls.
For more information on this subject matter, please refer to the section on Defective and Dangerous Products.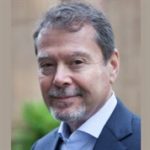 Claude A. Wyle is a partner of Choulos Choulos, and Wyle, a San Francisco based law firm dedicated to representing clients who have been injured by the wrongful conduct of individuals, corporations, public entities, and businesses. Mr. Wyle also frequently sits as a Judge Pro Tem for the city and county of San Francisco.