Eating Jensen's Smoked Salmon and Onion spread will give you more than just bad breath. "Listeria monocytogenes," a bacteria that can cause serious and sometimes fatal infections, has worked its way into Jensen's product line. Listerine won't work on Listeria, so if this product is in your fridge, throw it out.
For more information on this subject, please refer to the section on Defective and Dangerous Products.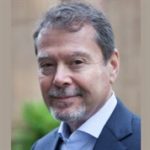 Claude A. Wyle is a partner of Choulos Choulos, and Wyle, a San Francisco based law firm dedicated to representing clients who have been injured by the wrongful conduct of individuals, corporations, public entities, and businesses. Mr. Wyle also frequently sits as a Judge Pro Tem for the city and county of San Francisco.