Last week I lamented that one of the problems with big corporations is that rather than spending enough money to make products safe in the first place, or spending enough money to fix the problems their shortcuts cause, they prefer to maximize profits and disavow defective automobiles products, regardless of costs in injuries and lives.
Although I would like to say that I was predicting the future when I made that statement, the truth is, anyone who looked at automobile manufacturers' past behavior would have been able to predict what Toyota would do given its current recalls for unintended acceleration problems Prius, Corolla.
In fact, various news organizations, including the USA Today article below, are reporting today that there are allegations that Toyota bragged in an internal memo about "saving" $100 million by negotiating with federal authorities in 2007 to cut the number of cars affected by a previous unintended acceleration recall. That memo also allegedly states that the company successfully convinced the National Highway Traffic Safety Administration that the source of those problems could be entirely traced to faulty floor mats, not to mechanical issues involving the accelerators themselves.
This is one of the days when being San Francisco defective Toyota attorney is both frustrating and rewarding. Frustrating because I know all too well that sometimes only a lawsuit on behalf of an innocent injured person can force a corporation like Toyota to take responsibility for things like defective throttle systems or power steering defects or defective brakes. Still, if by helping to shed some light on Toyota's defective automobiles, I can save the life of or prevent injury to even one person, I am accomplishing my personal mission to help eliminate defective products and make everyday tasks, like driving your kids to school, a little safer.
(USA Today) An internal Toyota document dated last July says the company saved $100 million in 2007 by getting the government to OK replacing floor mats in 55,000 vehicles as a solution to sudden acceleration complaints.

It's listed under "wins for Toyota — safety group" in the report, which is among documents obtained by a subpoena from the House Committee on Oversight and Government Reform.

That and other references to saving money on safety issues raise the question of "whether Toyota was lobbying for less rigid actions from regulators to protect their bottom line," said Kurt Bardella, spokesman for the committee's ranking Republican, Darrell Issa of California.

The panel is to hold a hearing Wednesday on Toyota's recalls and whether the National Highway Traffic Safety Administration (NHTSA) acted promptly on Toyota safety complaints. Toyota global head Akio Toyoda is to appear.

On Monday, Toyota also revealed that it received subpoenas from the Securities and Exchange Commission and from a federal grand jury requesting documents related to its disclosure policies, unintended acceleration of its vehicles and the braking system of its Prius hybrid.

Toyota says it received the grand jury request from the Southern District of New York on Feb. 8. It disclosed the requests in a filing with the SEC on Monday and says it intends to comply with the requests.

The Toyota report also cautioned that "NHTSA is more sensitive to public/congressional criticism" and that, combined with changes in regulations, will result in "more investigations and more forced recalls."

Toyota finally, this year, recalled 5.4 million vehicles not only to replace the mats but also to change poorly designed gas pedals because of sudden acceleration complaints. It also recalled more than 2 million vehicles for sticky gas pedals.

Another key document surfaced as a result of subpoenas to U.S. auto insurers. State Farm, the biggest, says that in a review of files for the subpoena, it found a letter to NHTSA dated Feb. 27, 2004, citing five cases of Toyota or Lexus sudden acceleration in the previous 12 months.

That's three years earlier than the insurer previously had said, and some five years before Toyota detailed sudden acceleration problems for the government.

A NHTSA note dated March 1, 2004, told State Farm its report "was very timely" as it was "looking into similar reports." NHTSA started in December 2003. The disclosures add to Toyota's stiffest challenge since it set up shop in the U.S. in 1957.

Also looming: A hearing Tuesday by the House Committee on Energy and Commerce. Both panels will "be out for blood. They are going to grandstand because it's an election year," says Paul Argenti, crisis-communication professor at Dartmouth.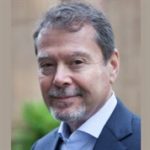 Claude A. Wyle is a partner of Choulos Choulos, and Wyle, a San Francisco based law firm dedicated to representing clients who have been injured by the wrongful conduct of individuals, corporations, public entities, and businesses. Mr. Wyle also frequently sits as a Judge Pro Tem for the city and county of San Francisco.