A is for Awareness. What toys pose the greatest risk? See future entries for more details about dangerous toys. B is for Benefits of; the Consumer Product Safety Commission which is increasing its inspections, and the removal of dangerous toys and defective products from the market. Because of increased scrutiny, more companies are testing their products and reporting possible safety issues before recalls. And finally C is for Consumers. Consumers can and should stay informed and be aware of dangerous product recalls by signing up for direct e-mails about recalls at www.cpsc.gov.
Remember the key to a Happy Holiday Season. (A) awareness, and knowing the (B) benefits, for (C) consumers.
For more information on this subject, please refer to the section on Defective and Dangerous Products.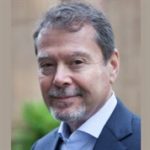 Claude A. Wyle is a partner of Choulos Choulos, and Wyle, a San Francisco based law firm dedicated to representing clients who have been injured by the wrongful conduct of individuals, corporations, public entities, and businesses. Mr. Wyle also frequently sits as a Judge Pro Tem for the city and county of San Francisco.