As a San Francisco personal injury lawyer, I often write about recalled products, such as potentially dangerous and defective bikes, dangerous products for children, such as cadmium jewelry, and recalled Baby Tylenol, but today's recall information hits close to home.
According to the New York Times, Target Corp. and the U.S. Consumer Product Safety Commission about 350,000 woven storage trunks are being recalled after an 18-month-old girl suffered brain damage when the lid fell on her neck. I just purchased one of these trunks myself and, frankly, have to confess that I had not considered the trunk to be a hazard. According to the report, the lids of the trunks (shown below) can drop suddenly when released, which endangers small children opening or reaching inside the trunk. There have already been two reports of lids suddenly closing on children, including the 18-month-old girl, who was injured when the lid came down on the back of her neck and pinned her throat against the rim of the trunk. Let's hope this recall prevents any other children from being injured.
Let's also use this recall as a wakeup call to other potential hazards in the home. If I, as a professional in the field, fail to recognize the hazard posed by this trunk, I imagine that it would be very difficult for anyone to recognize it without proper warning. So I urge everyone to periodically look around your home with an eye for products which could pose a hazard. If you have small children in your home, specifically, be aware of some of the more common hazards, such as this trunk lid, cords on window blinds, or dangerous cribs, and either eliminate them or take measures to make them safe.
The recall involves 14 models of trunks made of woven rattan, abaca or banana leaf with standard hinges.
The products, which were made in China and the Philippines, can be returned to any Target store for refund or replacement.
For more information, call Target at 800-440-0680 or visit the firm's website atwww.target.com.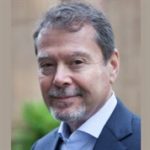 Claude A. Wyle is a partner of Choulos Choulos, and Wyle, a San Francisco based law firm dedicated to representing clients who have been injured by the wrongful conduct of individuals, corporations, public entities, and businesses. Mr. Wyle also frequently sits as a Judge Pro Tem for the city and county of San Francisco.