Are your supplements really helping? If you're taking other medication, you may want to be careful, because supplements are medicine and are likely to have an effect on your body. Read the warnings on the supplement label carefully and consult with your physician about a supplement's potential interaction with the medication you are already taking. As a consumer attorney, I often see where my clients have impacted their health and indeed their case by using supplements.
In a warning by the US Food and Drug Administration, the use of vitamins and other dietary supplements along with medication can actually be dangerous to your health. 
"Some dietary supplements may increase the effect of your medication, and other dietary supplements may decrease it," Robert Mozersky, a medical officer at the FDA, explained in an agency news release.
As both medication and dietary supplements are widely used in the United States (72 million people nationwide!), it's important to make sure you're medicating safely and effectively.
For example, although many women take St. Johns Wort, this supplement may actually decrease the effectiveness of certain birth controls. Mixing ginko biloba and vitamin E can thin your blood. And Mixing warfarin or aspirin could increase your risk of internal bleeding.
Likely, when you were prescribed these individually, the doctor wasn't aware of your dietary supplements, so it's important to go back and check to make sure everything you are buying at your vitamin store interacts appropriately with what you are buying at the pharmacy.
It's also important to remember, natural does not always mean safe, and some natural drugs can be just as harmful to you as the synthetic versions. Remember that natural and herbal remedies are also drugs.
"The bottom line is, before you take any dietary supplement or medication — over-the-counter or prescription — discuss it with your health care professional," Mozersky said. The FDA added the following tips for consumers:
Every time you visit the doctor, bring a list of all the dietary supplements and medications you take. This list should include dosages and frequency.
Tell your doctor if your health has changed, including any recent illnesses, surgeries or other procedures. You should also tell your doctor if you are pregnant or breast-feeding.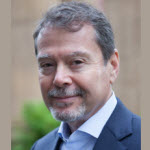 Hello, I'm Claude Wyle, a San Francisco defective product attorney. Have an idea for a topic you'd like to see covered here? Feel free to contact me or visit www.ccwlawyers.com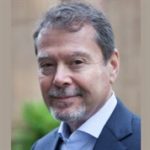 Claude A. Wyle is a partner of Choulos Choulos, and Wyle, a San Francisco based law firm dedicated to representing clients who have been injured by the wrongful conduct of individuals, corporations, public entities, and businesses. Mr. Wyle also frequently sits as a Judge Pro Tem for the city and county of San Francisco.