I learned the other day from my Bicycle Litigation Group that the Consumer Product Safety Commission recalled Rocky Mountain Bicycles due to fall injury hazards.
The front fork steering tube can break, posing a fall injury hazard as described in the Rocky Mountain Recall Safety notice.
Only the Rocky Mountain bicycles listed below are part of the recall:
Solo CX 2008 Gun metal gray
Solo CX 2009 White
Solo CX 2010 White
Solo CXD 2008 Gun metal gray
Solo CXD 2009 Titanium silver
Solo CXR 2009 Black
Metropolis SEA 2010 Gray
Consumers should stop using the bicycles immediately and contact a Rocky Mountain Bicycle dealer with your serial number to determine if it is included in the recall and to arrange for a free replacement of the fork.
As a San Francisco Bicycle Accident Attorney, I am a strong advocate for protecting consumers against defective bicycles and dangerous products. Safety is very important to me.
As an avid bicyclist myself, I have personal experience with your predicament if you are the owner and rider of a defective bicycle. You should never have to worry that the front fork steering tube on your bicycle may break, posing a fall injury hazard.
At any given time, the product liability attorneys at Choulos Choulos & Wyle are representing several clients who have been injured by bicycle part failure, particularly carbon fiber and aluminum parts. While the big bike companies seek to make bicycles ever lighter and lighter, short cuts are often taken which lead to dangerous and sometimes deadly consequences for the rider. Only when the bike manufacturers are made accountable for their design or manufacturing defects, will we be able to make bicycle riding safer for all of us.
If you have any questions about a defective bicycle or have been injured on one, feel free to call me and I'll explain your options. I am happy to speak with you free of charge.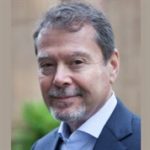 Claude A. Wyle is a partner of Choulos Choulos, and Wyle, a San Francisco based law firm dedicated to representing clients who have been injured by the wrongful conduct of individuals, corporations, public entities, and businesses. Mr. Wyle also frequently sits as a Judge Pro Tem for the city and county of San Francisco.