Consumer products simply should not catch on fire. Consumers are supposed to be protected by the U.S. Consumer Product Safety Commission (CPSC) to e
nsure that products are safe for use, and the CPSC is stretched thin trying to keep up.
As a San Francisco Product Liability Attorney I must report that on February 2nd, 2012, the CPSC announced the recall of some FAX machines and printers because they pose fire and burn hazards.
Products affected by the recall:
Hewlett-Packard fax machines overheating and catching fire. Model HP 1040 and HP 1050.
Konica Minolta printers which can shot circuit and overheat. Models Magicolor 4750DN, Magicolor 3730DN, Bizhub C35 and Bizhub C35P
About 928,000 of these machines were sold in the U.S. The CPSC recommends people stop using these products immediately and disconnect them from the outlet.
For more information about the HP recall, call 888-654-9296 or go to http://www.hp.com/go/faxrecall/US-en. For more on the printer recall go to www.kmbs.konicaminolta.us or call 800-825-5664.
If you or someone you love has been burned or injured or killed in a fire started by one of the above products, I urge you to immediately contact a product liability lawyer to discuss your options. The government may assist in a recall; however, the government does nothing to directly help the persons harmed when a manufacturer of a dangerous product fails to follow the rules. The rule is that a product must be safe for its intended use. When a company makes or distributes or sells a defective product that is not safe for its intended use and someone is hurt or killed thereby, the company is responsible to pay for all of the harm that it has caused.
As product liability attorneys we make those companies accountable by representing consumers. I have been representing consumers for decades as an advocate for product safety and I would be happy to speak to you confidentially if you have questions about a dangerous or defective product. Please feel free to call me toll free at 877-702-7800 or on my direct line at 415-951-6235, or send me a confidential email at cwyle@ccwlawyers.com.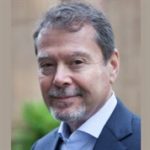 Claude A. Wyle is a partner of Choulos Choulos, and Wyle, a San Francisco based law firm dedicated to representing clients who have been injured by the wrongful conduct of individuals, corporations, public entities, and businesses. Mr. Wyle also frequently sits as a Judge Pro Tem for the city and county of San Francisco.